The IBEW Local 1245 Health and Safety committee is comprised of a cross-section of trades, representing the rank-and-file membership in matters related to safety.  They gather safety-related materials, respond to safety research requests and report safety issues to the local union. The  members meet on a monthly basis at Local 1245 to review safety matters and are responsible to report accidents and injuries to the IBEW International Organization as mandated by IBEW International Bylaws.  Members are welcome to contact them to discuss issues or report accidents and injuries. They are available to help.
Email the Safety Committee
Meet the Committee Members
Dan Boschee, Frontier Communications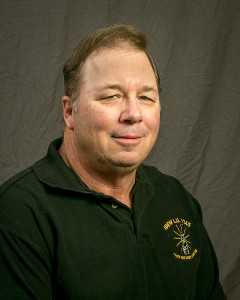 I represent telephone communications on the IBEW 1245 Health and Safety Committee and have been a member of the union since 1981. My telephone experience started  in the U.S. Air Force at the Central Office Switching school, Sheppard AFB, TX.  After graduation I was assigned to a communication installation group at McClellan AFB in Sacramento. From McClellan I traveled throughout the western United States and England, installing communication equipment at Air Force bases.
After the Air Force, I was hired by Citizens Utilities, now Frontier Communications, as a Central Office Technician. I also served as a volunteer firefighter and EMT in Elk Grove, CA for 18 years and I graduated from college with an A.S. degree in Fire Science. One of my hobbies is to collect fire shirts from firehouses all over the country.
Beginning with my employment at Frontier I became involved in the company's safety committee and later with the union's safety committee. I am also a member of the National Safety Council and chairman of the IBEW Caucus's "Utilities Division" representing a variety of crafts from maritime and the communications industries. The Division meets twice a year in different cities throughout the nation.
Contact me at 916-869-5192 with any safety concerns or questions about communications safety, I am glad to help keep safety in the forefront!
Mark Flanders, SMUD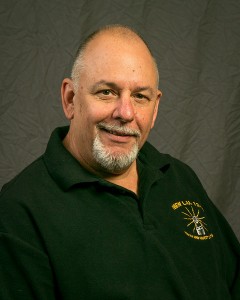 I came to SMUD in 1983. During my time here I have enjoyed meeting and working with lots of great people. While I may be a familiar face, some of you may not know my role involving safety and the IBEW. During my time in General Services I was involved in the original rollout of the SCORCH safety program and served on the steering committee for a year. I also began serving as a shop steward about 10 years ago.
In 2014, SMUD needed a representative for the IBEW Health and Safety committee and I stepped into the role, not sure of what the committee did or what my involvement would mean. I am learning that as I go, but what I do know is that the committee does a lot of behind the scene work collecting and publishing information as it pertains to safety in the utility industry.
Feel free to call me at 916-834-2146 if you have a specific safety question or concern and give the committee an opportunity to do our jobs.
Michael Gomes, Modesto Irrigation District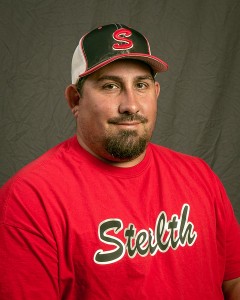 I represent the public sector irrigation districts on the IBEW Local 1245 health and safety committee. In 2001, at age 23. I started working at the Modesto Irrigation District, and since 2002 I have been in the MID electric line construction department. For the last 7 years, I have been working as a Line Crew foreman. I've been an active member of the 1245 Health and Safety committee for the past 9 years, and safety has been a very important emphasis in my career. I continue to strive to make a positive change to areas in my workplace.
I have been married to my wife Shannon for the past 15 years and we have four kids ranging in ages from 6 to 13 years old. Most of my time when not working involves coaching my kids in softball and baseball. Safety is something I not only practice at work but is an important part of my family life as well.
As the youngest committee member and the safety representative for the irrigation districts on the committee, I get an opportunity to learn from fellow members and also bring a younger perspective on current safety events. Contact me at 209-481-9895 if you have any questions about safety, especially from the public utility employer perspective.
Joe Joaquim, PG&E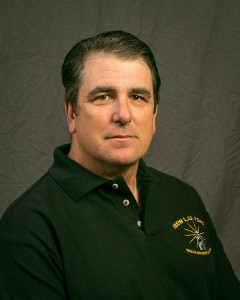 I have been serving as the Gas representative for the IBEW Health and Safety Committee since 2010. I am a Gas Mechanic for PG&E out of Santa Rosa Service Center with 29 years, and 28 of them on the Gas side of the house.
I began my career in 1986 with the Paint department. After a year I transferred into the Gas department as an equipment operator. I was fortunate enough to be asked if I was interested in welding and ended up helping welders in General Construction for many years. I really enjoyed the trade and was awarded an apprenticeship in 1990. In 1993, I became a GC welder and worked on the pipeline crew in the San Francisco Bay area. In 2005, I transferred into Division as a Gas Mechanic where I remain today.
Because of events in my life (the passing of my wife and father from cancer) in 2003 I started really looking at the dangers of welding, inhalation of grinding dust, the removal of asbestos pipe coatings and gaskets removal on flanges. My philosophy is if I can prevent just one person from not going through what I watched my family go through, it would be well worth the time and effort. It's taken almost 10 years and with the help of the IBEW, workers at PG&E are now starting to get the proper training and awareness that was needed for years. Even though the system is not perfect, it's a step in the right direction, and that's all that matters to me.
The IBEW Safety Committee does work, and we are here for you. If you have a Gas Safety concern, I can be contacted at JUJ1@pge.com.
Dane Moore, PG&E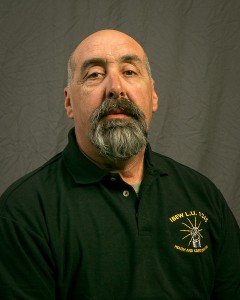 I'm a member of the IBEW Safety Committee and a PG&E electric crew foreman in Richmond. I am the father of two daughters who are both in college. I have been working in this trade and been a member of Local 1245 for 38 years, and have been involved in changing safety culture at PG&E long before safety became a "buzzword."
Safety is about attitude as well as awareness. I like teaching others about life and the lesson I've learned through linework, and I try and help steer people in the right direction. I have been involved with the Hold the Pull peer program since its inception 5 years ago, and I get a lot out of talking to apprentices at the Livermore Training Academy. You can sure learn a lot from talking with the young folks coming into the trade.
My other likes and loves include horse racing "live" tracks across the country and racing tournaments. I like to relax on North Coast Beaches and spend time with my friend Vickie. Contact me about safety at 510-691-1721.
Carlos Rodriguez, Utility Tree Service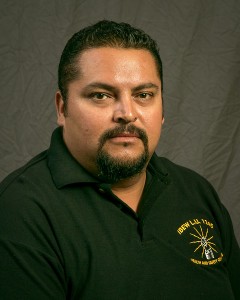 I represent the line clearance tree trimmer trade on the Local 1245 Health and Safety Committee. I was born in Tepatitlan, Mexico in 1978, and when I was eight years old my parents brought me to San Francisco and then later we moved to Dixon, California. I went to school in Dixon but didn't graduate high school because I had to help my family by working in the fields.
When I was 19, I was hired to work at Utility Tree Service as a tree trimmer and after getting a lot of experience I became a tree crew foreman. I work in the Sacramento area and am married and have four children.
I have been a member of Local 1245 for 14 years and have served as a shop steward, Keep the Clearance peer committee member and Health and Safety committee member.
Helping tree trimmers be safe is very important to me because we have a lot of people counting on us to come home healthy so we all can have a good quality of life. We must think of our families too when we work because safe work is not just about the worker and his safety.  I am open to talk to anyone about safety, especially tree trimmer safety.  You can reach me at 707-761-3117.
Hola, mi nombre es Carlos Rodríguez y represento al grupo de podadores de árboles para el despeje de líneas en el Comité se Salud y Seguridad del Local 1245. Nací en Tepatitlan, México en 1978, y cuando tenía 8 años de edad mis padres me trajeron a San Francisco y luego nos mudamos a Dixon, California. Fui a la escuela en Dixon, pero no me gradué de la escuela secundaria porque tenía que ayudar a mi familia trabajando en el campo.
Cuando tenía 19 años me contrataron para trabajar en Utility Tree Services  como podador de árboles y después de adquirir mucha experiencia me convertí en capataz de una cuadrilla de podadores de árboles. Trabajo en el área de Sacramento, estoy casado y tengo cuatro hijos.
He sido miembro del Local 1245 por 14 años y he cumplido obligaciones como delegado sindical, como miembro del comité entre iguales "Keep the Clearance", y como miembro del comité de salud y seguridad.
Ayudar a la seguridad de los podadores de árboles es muy importante para mí porque tenemos mucha gente que cuenta con que nosotros regresemos a nuestras casas sanos para poder tener una buena calidad de vida. Cuando estamos trabajando, también debemos pensar en nuestras familias, porque trabajar de manera segura no solamente afecta al trabajador y su seguridad. Estoy abierto a hablar con cualquiera de ustedes acerca de la seguridad, sobre todo la seguridad de los podadores de árboles. 707-761-3117
Al White, PG&E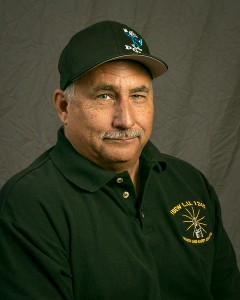 I represent the electric restoration trade on the IBEW Health and Safety Committee.  I started with PG&E in Gas and Steam Generation in 1979, becoming a line crew groundman in Oakland in 1983. In 1984, I became an apprentice lineman, moved up to lineman and eventually caught a T-man bid in 2000 and have been doing that job ever since.
I have been a shop steward for Local 1245 since 1995. My introduction to a safety role was when I started participating in safety walk-around inspections in Diablo. I have been an active member of the Local 1245 Health and Safety Committee since 2002, and have attended many National Safety Council Labor Division meetings all over the nation.
Through the Committee I have had the opportunity to meet people who do our trade all over the U.S. and Canada, see the different ways the work is done and contribute to safety through seminars and discussions with our union brothers and sisters. The most important part of these conferences is bringing information back to our members so they can benefit from what we learned.
I am available to talk about safety, the Health and Safety committee and any issues related to safety you may have. You can reach me at 925-250-8408.