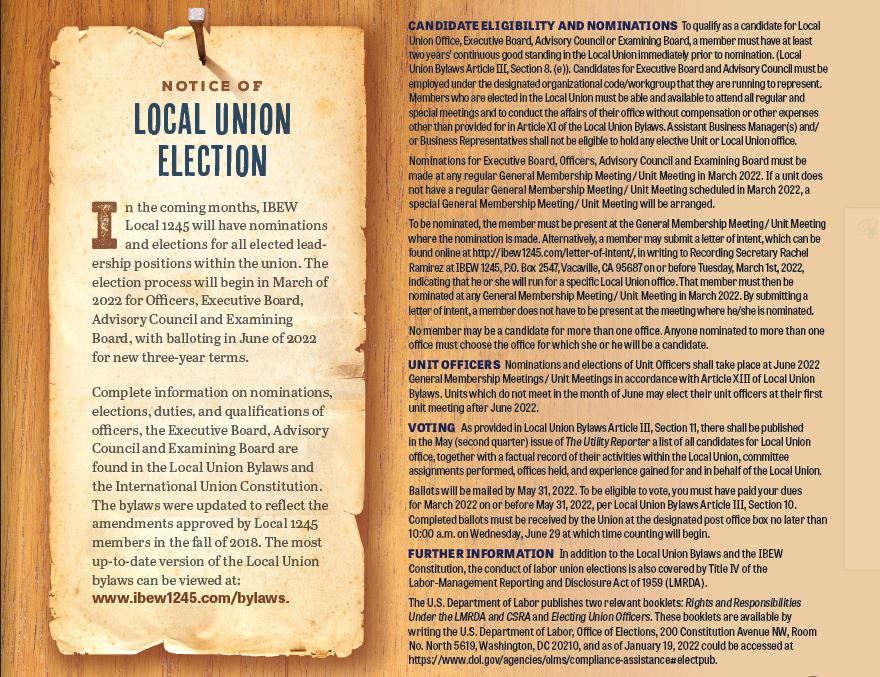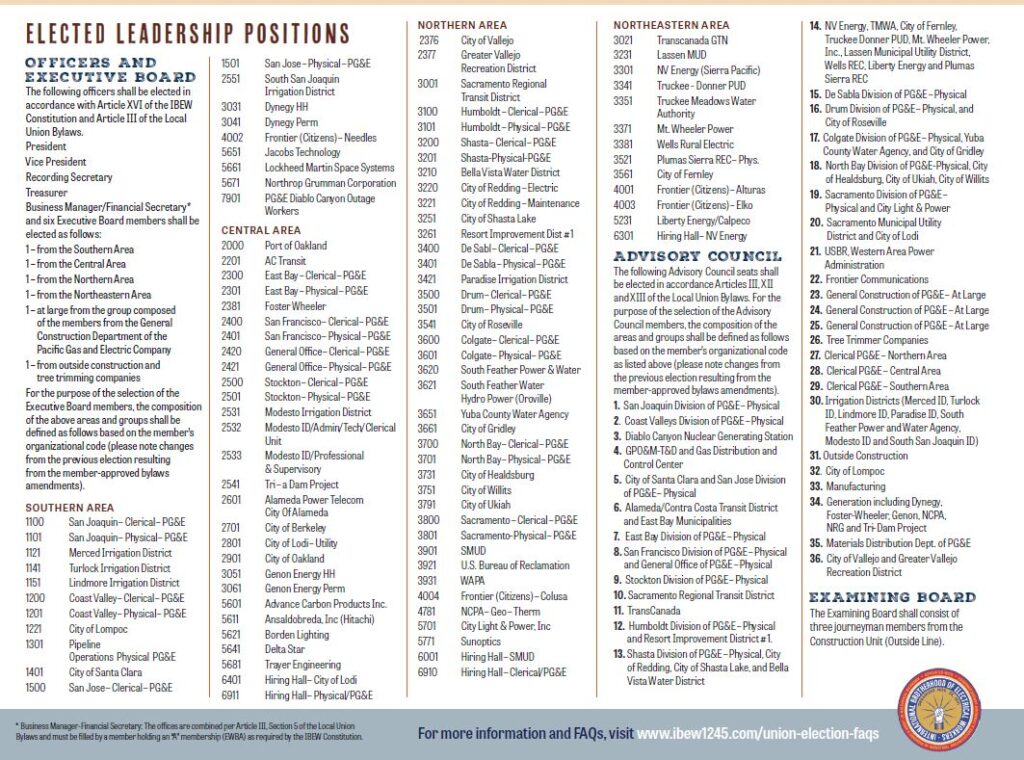 VERIFIED CANDIDATES ONLY: Please complete the form below to submit your resume information to the Election Committee for inclusion in the spring edition of the union newspaper. You can also download a printable version of this form here.
IBEW 1245 Candidate Resume Form
The Election Board must receive photographs and resumes by 10:00 AM on Monday, April 18, 2022.