This spring, IBEW 1245's organizing stewards helped propel our ally, Republican Lawmaker Brian Dahle, to victory in a California State Senate Special Election. At the Advisory Council meeting in Reno, Business Manager Tom Dalzell recognized the extraordinary work of the six organizing stewards who were dispatched to work on the campaign for nearly three weeks, and their fellow stewards who volunteered their evening and weekend time to help get out the vote for Dahle.
"Brian Dahle called me the day after the election and said, 'I'd never seen anything like this! I walked into the Central Labor Council and saw 20 people making calls for me, and there were people going door-to-door for me — I don't even know them, and they're not being paid!'" Dalzell recounted, emphasizing how awe-inspiring their efforts were to the GOP candidate who had never witnessed a volunteer campaign mobilization of this nature before.
Dalzell went on to explain how building these types of across-the-aisle relationships with GOP lawmakers proves to be invaluable when the union is pushing for critical legislation in Sacramento.
"When we have a politician, who will support our members on our issues, we don't care if there's a D after their name or an R after their name," Dalzell said. "Dahle took that message of support from Local 1245 and its members and brought it back to the Republican caucus. The timing was wonderful because we were in the middle of the legislative battle for the wildfire bill, and on the floor of the State Senate, he spoke of the men and women of Local 1245, and expressed his appreciation for the work our members do."
The organizing stewards shared some of their sentiments about the experience with the Advisory Council as well.
"One of the biggest highlights of this campaign was the phone-banking that Tom had mentioned. We had over 20+ organizing steward volunteers, and friends and family as well, who came to get the vote out for Brian," said Lead Organizing Steward Alvin Dayoan. "He and his staffers were also there, along with a few other assemblymen, like Jim Cooper form Elk Grove. It was a really, really big thing."
"I have worked on other campaigns out of state and also locally, but this one was a really big change for me, to be supporting a Republican candidate … but it was really good. I really enjoyed the campaign," Organizing Steward Bridgette Thomas told the Advisory Council.
It was definitely a great experience," echoed Organizing Steward Donny Davis. "I look forward to fighting the good fight moving forward … thank you guys for supporting us and allowing us to help Brian win, even though he was expected to lose!"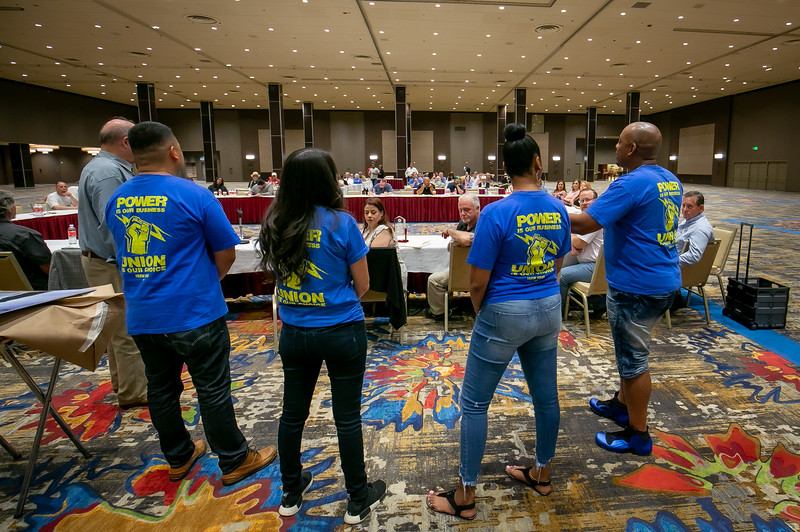 Photos by John Storey