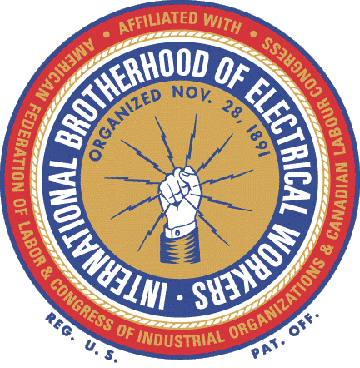 The City and IBEW 1245 had a bargaining meeting on April 6, 2011, where the City presented IBEW 1245 a Last Best and Final proposal. The City's proposal is very similar to what was rejected by the membership over a month ago 115-2. The highlights of the City's Last Best and Final contain the following:
Term of agreement 1/1/11-12/31/11
Effective 7/1/2011 employees would begin contributing 4% of EPMC to CalPERS. City expects employee to have paid 4% for 2011, so the City's Last Best and Final expects employee to pay 8% of their wage from 7/1/11 to 12/31/11.
For employees hired after 3/31/11 elimination of 2.5% longevity pay after ten years of service.
Employee to pick up all current and future medical premium increases.
City removed OPEB proposal with condition we would agree to meet and confer with implementation before 9/1/11. Immediately after receiving City's Last Best and Final, City notified IBEW they would present an OPEB proposal never discussed at the table to all the bargaining groups.
IBEW 1245 notified the City we would take their Last Best and Final to the membership for vote. Anticipating the City will implement the Last Best and Final, IBEW 1245 notified the City the IBEW would ask the employees if they rejected the proposal to also authorize IBEW 1245 to seek strike sanctions from the Central Labor Council and IBEW 9th District.
Please attend the Unit meeting for a discussion and vote.
When:          Wednesday, May 4, 2011
Time:           4:00 PM
Where:         Roseville Elks Lodge
3000 Brady Lane