By Eric Wolfe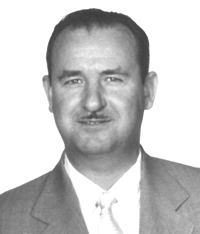 CSI. It's a crime drama. Malfeasance. Mayhem. Murder.
Then there's the Local 1245 version of CSI, which isn't about murder at all.
Except when it is.
Union founder Ron Weakley related this story to me in the fall of 2007, a few weeks before he died. It concerned the death benefit the union had just put in place for its members, back in the early days.
"I was quite proud of that, it was something people got from their dues. It (would) help solidify the members," Weakley said.
"I trumpeted that at a (unit) meeting once down south, I think in Fresno, and a guy got up and said, 'Big deal, you gotta die to get it.'"
The death benefit was a thousand dollars, payable of course to the survivor.
Weakley continued:
"Once we got a call from a woman in Salinas wanting a thousand dollar check. She said she was the wife of a (member) who just died."
Weakley told the woman that the union would need a death certificate to prove the person had died.
"She said, 'I don't need any proof because I shot the guy last night.'"
It took Weakley a while to stop laughing so he could finish the story.
"She was calling from jail. And we paid her the benefit. I think they may have amended the plan later, but we had to pay her because she was the guy's wife and he was dead."
Eric Wolfe is Communications Director, IBEW Local 1245