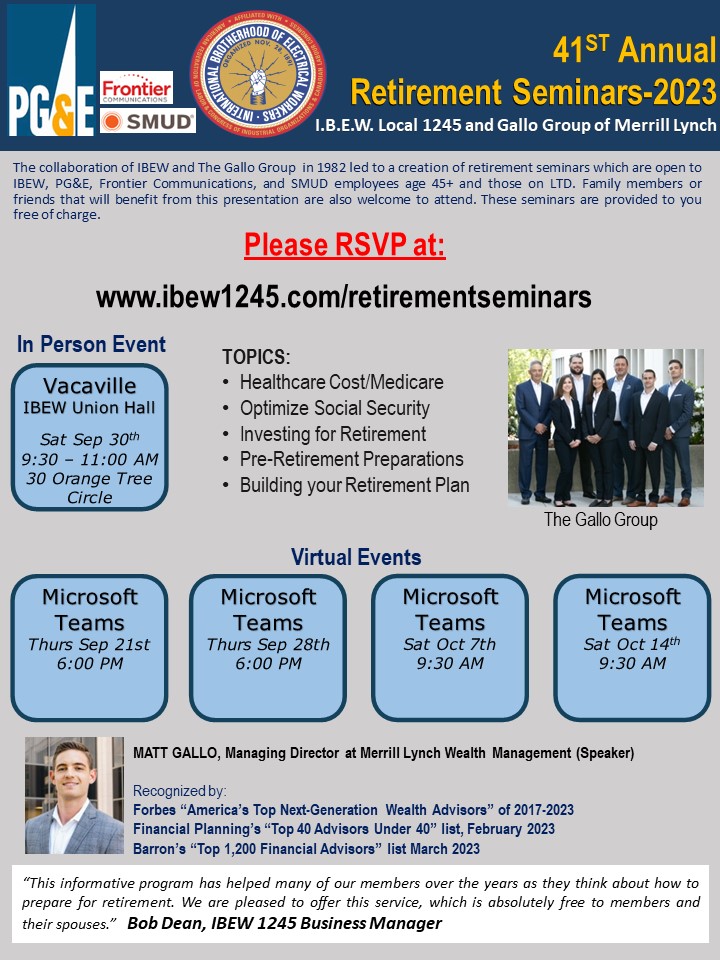 IBEW 1245 is once again offering free retirement seminars to members age 45 and over. This year, there will be one in-person session and four virtual sessions to choose from.
Use the form below to reserve your spot at one of these free seminars. To submit a question to one of our retirement experts, scroll all the way down and use the second form.
Sign Up to Attend a Retirement Seminar
These seminars are free to all IBEW 1245 members. Sponsored by Merrill Lynch.
Retirement Questions
Use this form to submit a question to the retirement experts at the Gallo Group.