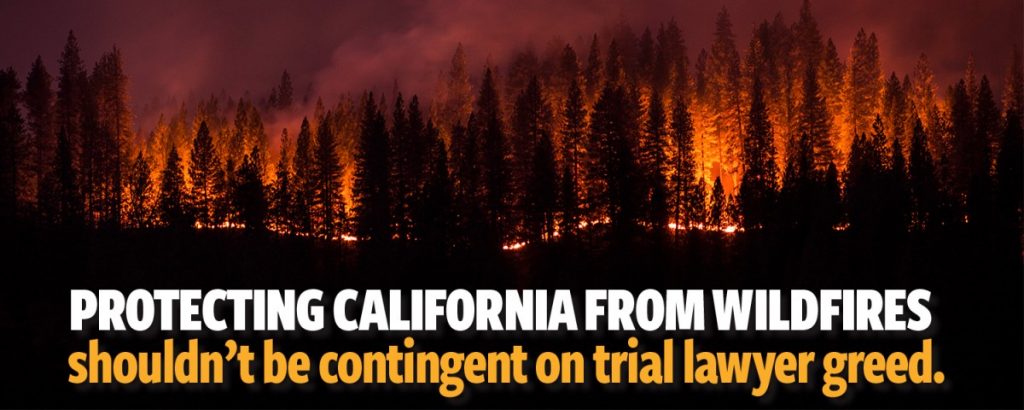 Keeping communities safe from wildfires and other natural disasters caused by extreme weather is a challenge we all must face together. Yet, as California burns and thousands of families struggle to recover from last year's devastating wildland fires, trial lawyers are pushing their "no reform" agenda.
Trial lawyers are behind the scenes trying to prevent sensible reforms. They have a clear motivation – preserving billions of dollars in contingency fees for themselves, as trial lawyers take up to 40% of liability damage rewards.
Apparently motivated by profit, they seem more than willing to drive the state's electric utilities into bankruptcy — slowing or stopping the safety investments we need, risking thousands of jobs, raising everyone's energy bills and halting California's progress towards the clean energy future we need.
Join us as we work together to protect California. Add your name to our petition and let our lawmakers know that we Californians won't allow trial lawyer greed stop the solutions we need.
Paid for by the dedicated members of IBEW 1245