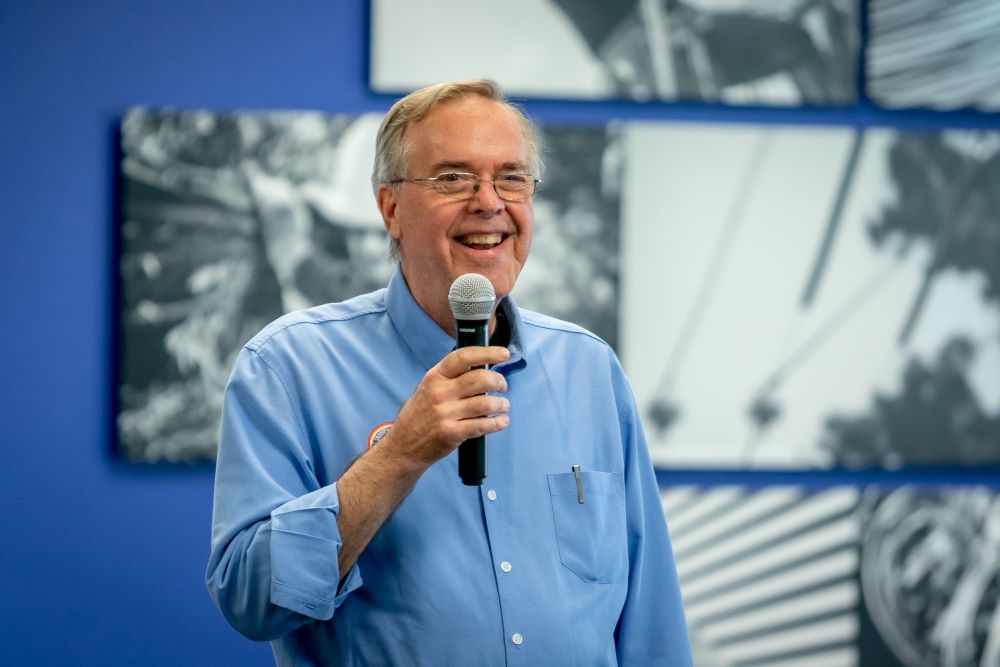 A message from Business Manager Bob Dean on the passing of Fred Ross, Jr.:
It is with profound sadness that we share the passing of our union brother Fred Ross, Jr.
He died at home surrounded by his family and friends after a valiant battle with cancer.
A legend in labor organizing circles, Brother Ross began his organizing career with the United Farm Workers (UFW) and later continued it with SEIU where he organized hospital workers. He joined IBEW 1245 in 2009, leading the successful campaign to restore retiree medical benefits that had been unilaterally slashed by NV Energy. He retired in February 2022.
Subsequent to the NV Energy victory and at the behest of former Business Manager Tom Dalzell, he and his long-time organizing partner Eileen Purcell conceived and implemented IBEW 1245's Organizing Steward program – an intergenerational, multi-racial leadership development program that promotes hands-on learning. From contract fights to political fights in 1245's jurisdiction and across the United States, organizing stewards build and lead campaigns, learning by doing.
Brother Ross and the organizing team trained hundreds of IBEW 1245 members on the importance of organizing, solidarity, and political action, from the picket line to getting out the vote. Over the last ten years, IBEW 1245 has dispatched hundreds of organizing stewards to work campaigns, honing their skills and returning ready to fight the good fight at home.
Our brother Ross was a mentor for many. He was also a friend and a union brother. Though he will be greatly missed, his spirit lives on through each and every one of us who knew him. As the songs say, Wherever there is a righteous fight, there will be Fred Ross. Wherever there is a picket line, there will be Fred Ross. Wherever there are working men and women organizing, there will be Fred Ross!
A memorial article is currently being drafted to highlight brother Ross' legacy and messages of remembrance, which will be posted in the coming days.
On behalf of the entire IBEW 1245 family, I extend our sincerest condolences to the Ross-Feinberg family and to the many friends who knew and loved our brother.
In unity,
Bob Dean
IBEW 1245 Business Manager
Read brother Ross' full obituary here