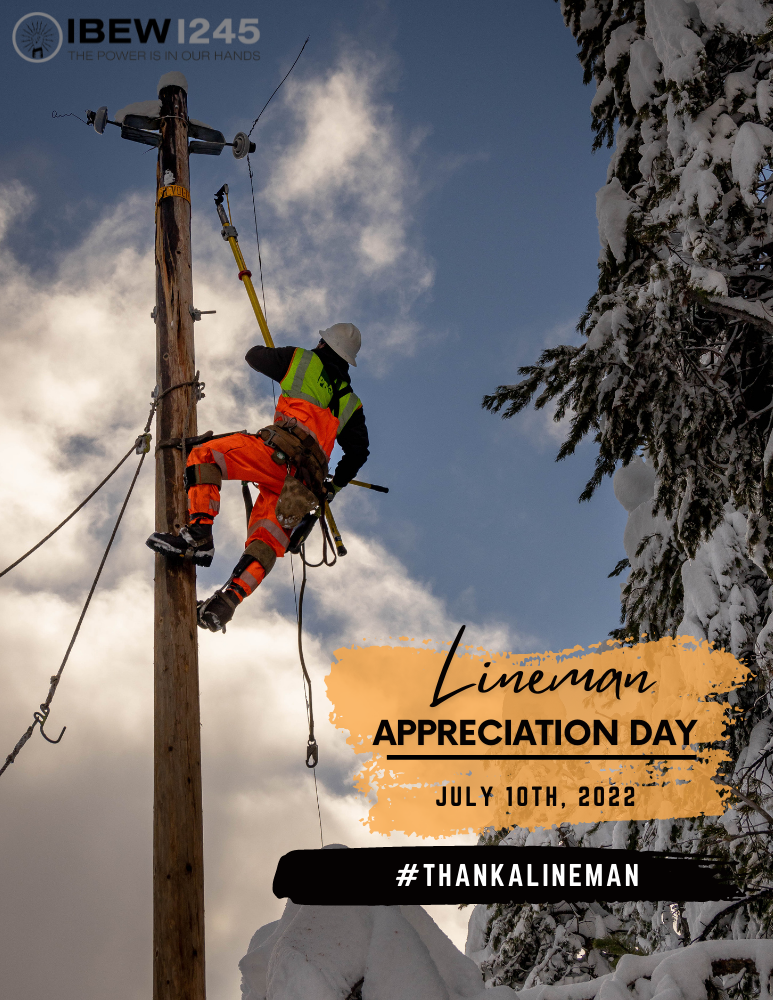 Buzz. Pop. The power goes out. A windstorm has struck. While we are in the comfort of our home nestled between blankets, dedicated linemen are the first to respond, often in hazardous conditions. Days or weeks could be spent away from their families while working tirelessly until power is restored quickly and safely.
Today is National Lineman Appreciation Day. We dedicate this day to the hard-working men and women of IBEW 1245 who put their lives on the line everyday to serve our customers and their communities.
July 10th is the date we recognize our linemen and to honor the life and legacy of IBEW founder Henry Miller. It was on this day 126 years ago that he was killed while working to restore power after a storm in Washington, D.C.
In 2014, IBEW Local 1245 together with Local 47 succeeded in making July 10th the official Lineman Appreciation Day in California. Two years later, the U.S. Congress followed suit, making this date a national day of honor.
Show your support on social media today by posting pictures and words of appreciation using the hashtag #ThankALineman