On the heels of an MOU extension with no wage increases that also produced a negative result reopener due to the pandemic, Local 1245's bargaining committee had their work cut out for them. Despite the general nature of bargaining with an employer still trying to recover from bankruptcy along with its revolving door of both administrative leadership and almost daily exodus of experience from our classifications,  Local 1245 Membership was finally presented and ratified a successor MOU with the City on December 1st. The MOU was subsequently adopted by the City Council on December 14th, whom, we are very pleased to say, and in light of negative public comment, steadfastly supported our membership and the work they do.  The council also acknowledged that in a long overdue attempt to bring wages into the competitive market with comparable agencies, our members will still be 3 to 4 years behind market median.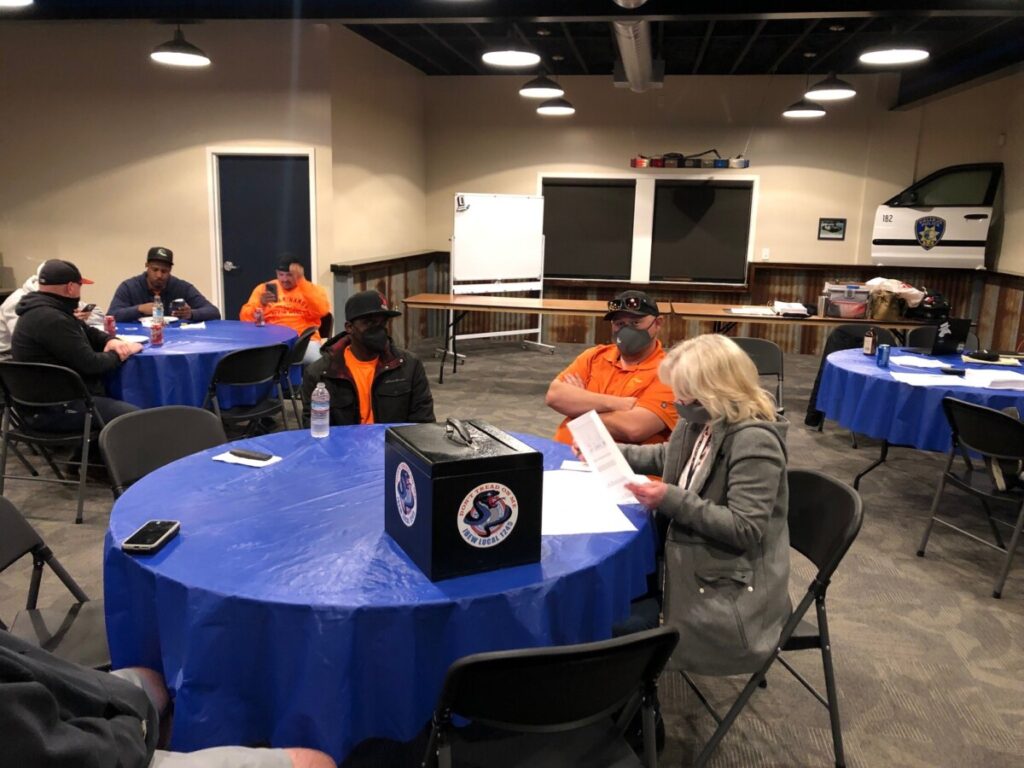 Some of the very  positive aspects of this agreement are as follows:
A three year MOU expiring in 2024 that has equity adjustments based on a 2019/2020 compensation study numbers designed to bring our classifications to within within 15% of market after applying COLA's in year 1, then to within 10% in year 2 and the end goal of having everyone within 5% of median of the 2019/2020 compensation numbers by 2024. Equity adjustments will be made after January 1st each year of the MOU.  Our classifications ranged from 1 to 30 plus percent below median, and bringing every classification to 2020 market median in one fell swoop was financially impossible.
The COLA's are 2%, 2% and 3%, respectively, starting upon adoption, and all added prior to applying any additional equity piece each year of the agreement.
The City would not consider retroactive payment back to July 1, 2020, but instead provided for a one time cash bonus of $1,000 after council adoption.
There are a number of other improvements including, but not limited to:
Improvements to the grievance procedure with advisory arbitration added,
Union time off,
Overtime language for work related phone calls where work is performed without needing to report,
Improved meals language and in-lieu of payment,
Schedule change provisions that provide very good parameters for when and how the employer may change schedules.
Overall this is a very positive move forward from where things were in 2015 upon Local 1245's arrival on the property, but the importance that Local 1245 places on making up for years of loss after the bankruptcy cannot be understated and will continue with the support and unity of our membership.
The hard work, dedication and effort put forth by our bargaining committee members can also not be overlooked.  It was a challenge for them every day but they persevered as evidenced by the Table Agreement we brought forward.  A great amount of thanks and gratitude go to Oni Brown, Monica Gomez, whom we lost to management mid-stream, Teresa Olson, James Olson, Jorge Pamogas, who we also lost to management at the end of the process, and Bill Stockman.
Our vote count was expertly handled by Judge Julie Bell, Teller Josh Davidson, and Teller/Witness Rodney Henderson.  In Unity.