The founder of Colt Employee Benefits (CEB)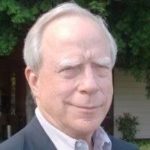 , Sam Colt, passed away at the age of 79 after a battle with cancer.
Sam had a relationship working with IBEW 1245 for well over 30 years, and played an integral part in our specific life, medical,  dental and vision insurance policies. A few years back, Sam helped IBEW a great deal with figuring out options to have members covered with a life and AD&D policy, even though 99% of the time these policies are traditionally for employer/employee relationships, not union/member relationships.
As odd as it may sound dealing with insurance and benefits, Sam really loved what he did, and it came across any time I spoke with him. Luckily for IBEW 1245, his son Tyler also has that same love and will continue to help us in the future.
In lieu of flowers, the family would prefer a donation to American Cancer Society to hopefully help others in the future.
–Bryan Carroll, IBEW 1245 Assistant Business Manager