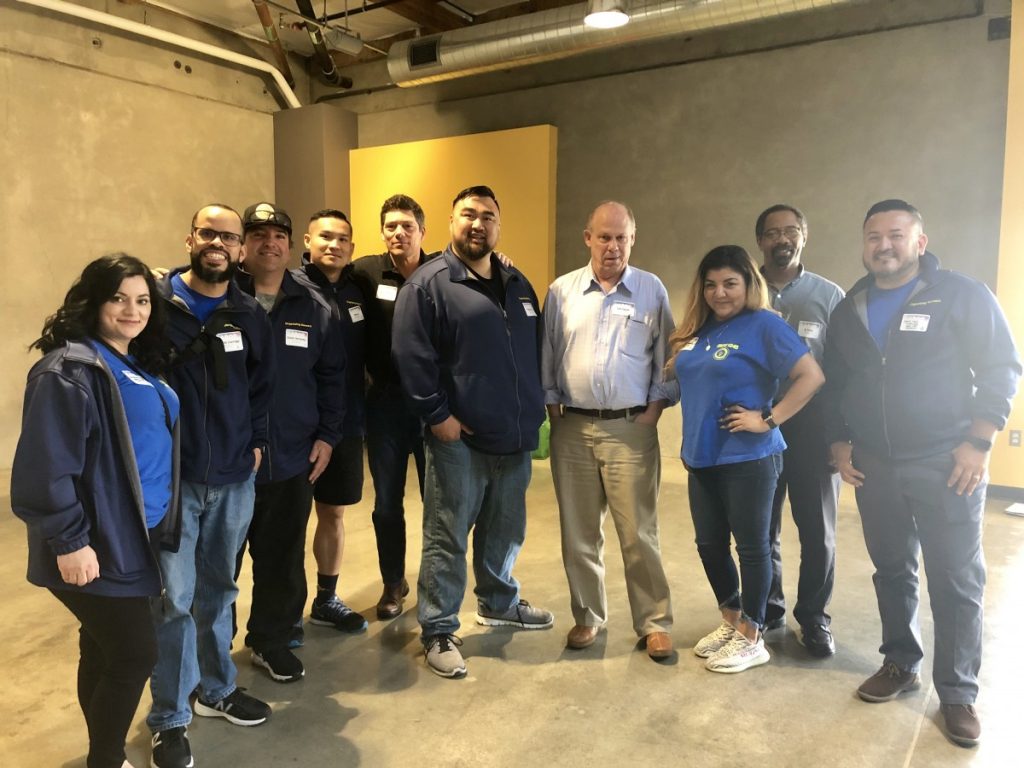 The IBEW 1245 delegation at the Alameda CLC's Labor Convergence on Climate
On April 13, the Alameda County Central Labor Council hosted "Labor Convergence on Climate." a one-day summit focused on the impact that climate change is having on working families. The solutions-oriented event featured a number of notable speakers and presenters, including IBEW 1245 Business Manager Tom Dalzell and Assistant Business Manager Hunter Stern. Organizing Stewards Phuong Tran, Arnaldo Lizarraga, Ruben Hernandez, David Ly, Nilda Garcia and Georgette Carrillo, along with 1245 staffers Al Fortier and Rene Cruz Martinez, also represented Local 1245 as participants at the summit.
Dalzell served as a panelist during a discussion on a "just transition" to a new, green economy. He explained how labor unions can protect jobs and help prepare workers to fill the new green jobs of the future, citing a number of examples from Local 1245's own recent past.
"[I appreciated hearing about how] our union has protected and keeps jobs for members through technology and business changes," said Georgette Carrillo. "After Tom explained the issues with climate change and how it affects California's utilities, it seemed like the audience was more supportive of PG&E employees."
Stern helped to present a workshop on the PG&E bankruptcy, and detailed Local 1245's firm positions on related topics, including municipalization and breaking up the company.
"Hunter gave a great class on the bankruptcy process," reported David Ly.