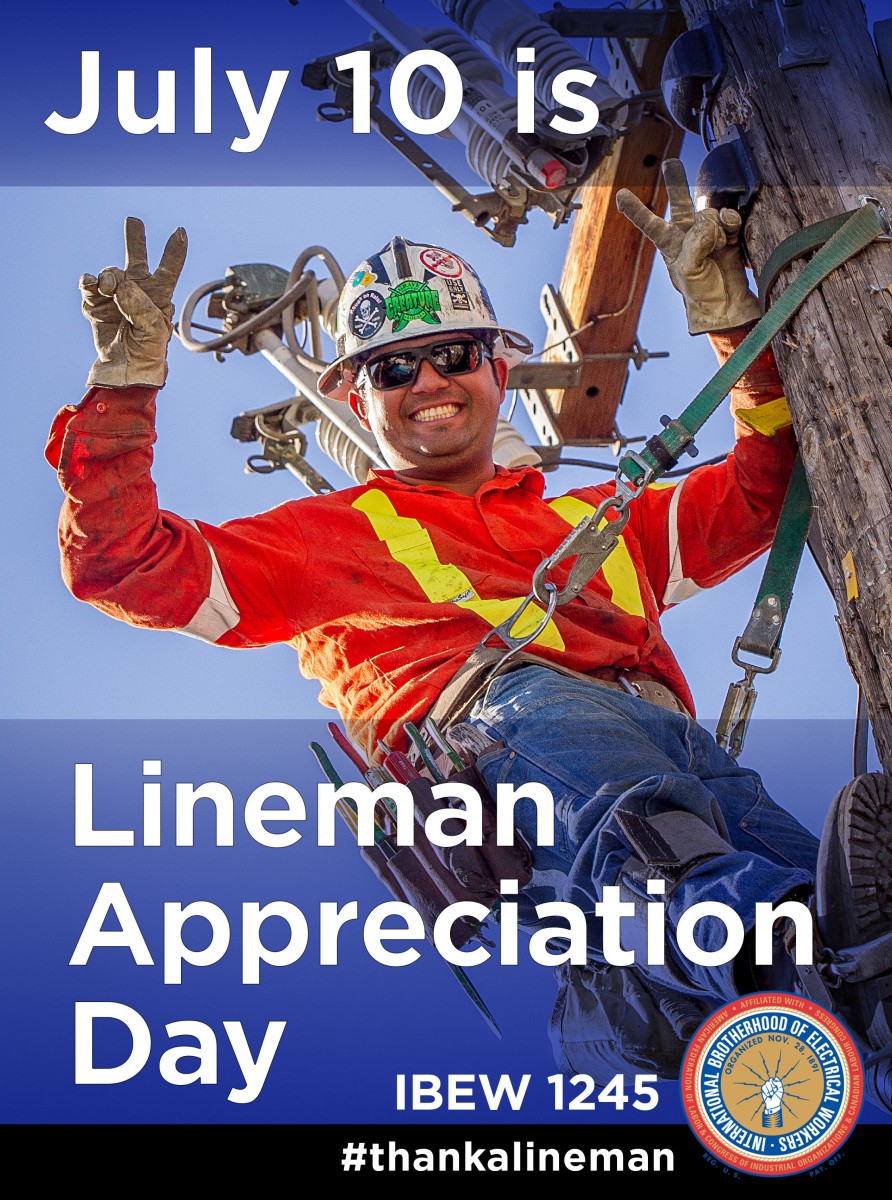 Without them, we'd be sitting in the dark, freezing cold or unbearably hot. We wouldn't be able to charge our cell phones, make our morning coffee, use our computers or watch our favorite sporting event on TV. When we're safe in our homes amidst a big storm, they're braving the weather to keep us comfortable. And when there's an electrical emergency, they are the first responders who race to the scene at all times of the day and night to protect our communities.
They are the linemen who power America, and these dedicated men and women deserve a day of recognition that they can truly call their own.
Our union has selected July 10 as the date that we celebrate our linemen, because it was on this day in 1896 when Henry Miller, the lineman who founded the IBEW, lost his life in a work accident in Washington, D.C.
In 2014, Local 1245 and Local 47 succeeded in making July 10 the official Lineman Appreciation Day in California. Two years later, the U.S. Congress followed suit, making this date a national day of honor for some of the hardest working men and women in the nation.
In recent years, an association with strong ties to management at non-union utilities has been promoting April 18 as "National Journeyman Linemen Day." But we believe that if there is to be a national day honoring linemen, it should be a date that has true significance, which is why we continue to celebrate July 10 as Lineman Appreciation Day.
Show your appreciation for the linemen in your life by tagging them below, sharing this image, and using the hashtag #thankalineman.