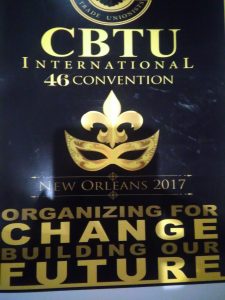 I had the opportunity and privilege to represent IBEW 1245 at the 46th Annual Convention of the Coalition of Black Trade Unionists in New Orleans. I learned so much through the workshops, was inspired at daily plenary sessions, and enjoyed networking with my brothers and sisters of IBEW and other unions.
I attended three workshops: Intergenerational Organizing; Organizing for our Future: Building our Base; and Movement Building. Intergenerational Organizing focused on bridging the gap between today's leaders and upcoming members. The main concern seemed to be how to mentor new leaders and give room for their ideas without the senior leaders feeling threatened. Organizing for our Future focused on building the base by connecting and engaging members where they are now, including understanding that younger members are heavily involved in social media and receive information in many forms outside of defined meetings. Movement Building was facilitated by renowned labor activist and author Bill Fletcher. This was an all-day seminar with a dynamic speaker. We learned the difference between an organization and a movement, how they need each other, the dynamics, threats, and needs for movements today.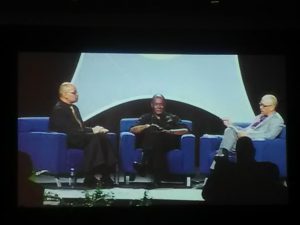 The plenary session was incredible. Dynamic speakers called us to action and explained the real threat with this administration. One of my greatest take-aways was from the panel with the members of the Congressional Black Caucus. We were able to hear first-hand about the threats and fights of this administration from members of Congress, including Al Green (Texas), Henry Johnson  (Georgia), Brenda Lawrence (Michigan), and Bernie Thompson (Mississippi). Another amazing experience was the town hall with CTBU President Terrence Melvin, CTBU President Emeritus Bill Lucy, and Bill Fletcher. The insight and wisdom offered was invaluable.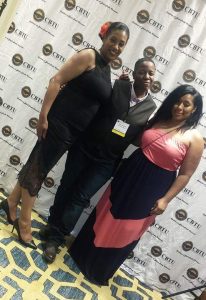 The conference culminated with an elegant awards banquet honoring the work of members and scholarship recipients.  I am encouraged, enlightened, and energized through this experience. More than ever, I see the need to organize new members into the movement and encourage current members to become more involved. The struggle is real!
–Charlotte Stevens, IBEW 1245 Organizing Steward