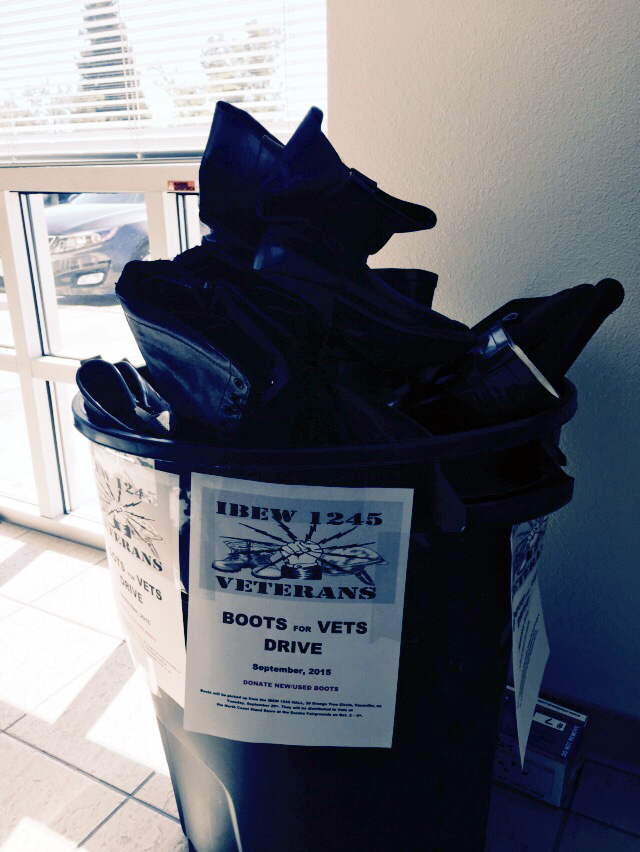 Thank you to all our members who have already donated new and gently used boots to our "Boots for Vets" drive. We've received dozens of pairs so far, but we could still use more! Please don't forget to drop off a pair of boots for a veteran in need in the coming week. The last day of the boot collection is Sept 29th.
Boots will be distributed at the Eureka Fairgrounds during the North Coast Stand Down, October 2-4.
For more information contact IBEW 1245 Vets' Committee Member Erick Varela at 707-382-5136 or erickvarela21@yahoo.com.