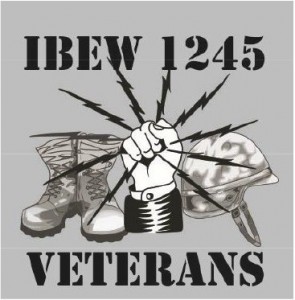 The IBEW 1245 Veterans' Group in Eureka is collecting men and women's boots for veterans during the month of September.
Please donate used & new boots! Deliver them to the IBEW 1245 Union Hall, 30 Orange Tree Circle, Vacaville, by noon, Tuesday, September 29.
Boots will be distributed at the Eureka Fairgrounds during the North Coast Stand Down, October 2-4.
For more information contact IBEW 1245 Vets' Committee Member Erick Varela at 707-382-5136 or erickvarela21@yahoo.com.