Spring is marked by a variety of events- the return of baseball, allergies, and IBEW 1245's Annual Charity Bowl in Sacramento.
Like those wacky swallows coming home to San Juan Capistrano, hordes of serious and not-so-serious bowlers, will descend on Sacramento's Country Club Lanes on Saturday, May 9th, to bowl their hearts out for a good cause.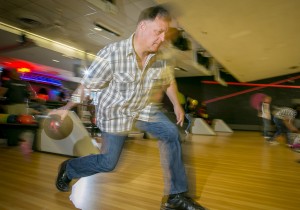 The Time: 3 PM to 6 PM
The Cost: A paltry $20, which gets you 3 hours of bowling, a couple slices of delicious pizza, and a drink to wash it down with.
The Cause: The Moral Value Program (MVP), a non-profit organization located in South Sacramento that has  provided multiple services to disadvantaged and at-risk kids for over 20 years.
All are welcome to participate in this 4th annual event, from Union brothers and sisters and their family and friends to the general public. So come on out May 9th, if you have time to spare, and strike a blow for a good cause.
For more information, contact Donchele Soper at 916-267-7370.
Click here to download the flyer.
–Kevin Krummes, IBEW 1245 Organizing Steward