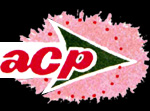 IBEW 1245  ratified a one-year contract with Advance Carbon Products on November 25. ACP has been producing carbon brushes and mechanical graphite products since 1956.  The members voted to ratify the contract with a vote of 14-1.
For these members, maintaining their health care plan was a top priority. The company had originally proposed a 25/75 split towards their medical and wanted to end a $300.00 HSA company contribution or provide a wage premium to allow employees to purchase coverage on the Covered California health care exchange.  In the end, the company agreed to keep the medical as-is during the one-year term of the contract and will revisit the issue again next year.
The one year agreement also includes new successor language and an increase to the IBEW District No. 9 Pension Plan from .50 to $1.00. They also agreed to an employee severance package in a memorandum of agreement letter.
"Overall, the reception we received by the membership was very positive," said IBEW 1245 Business Rep Cruz Serna.  "They appreciated the fact that we involved all of them in the process and kept them informed during negotiations."
The terms of the agreement became effective November 26, 2014 and shall remain in effect until midnight November 25, 2015.  The negotiating committee  included Assistant Business Manager Ray Thomas, Business Representative Cruz Serna, Shop Steward Phuong Lee and employee Dale Olivera.