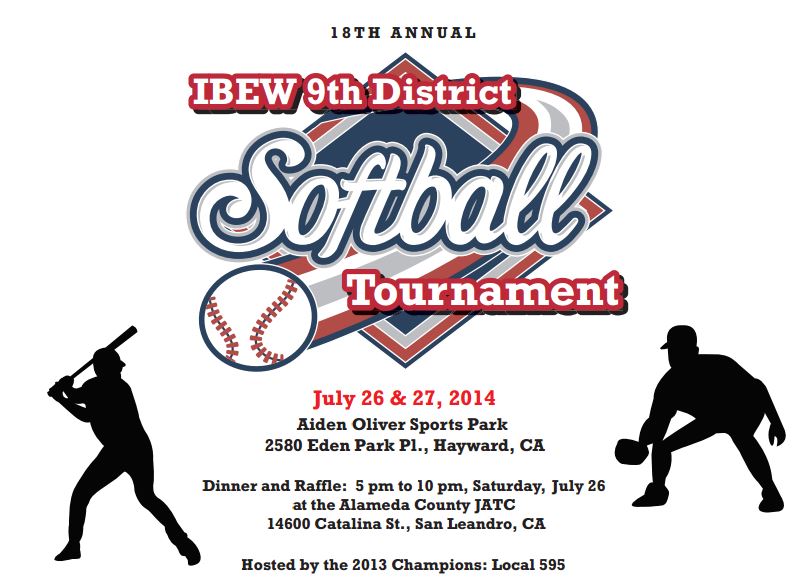 ASA Rules Will Apply!
Local 1245 is sponsoring two teams, which are open to all IBEW Local 1245 men and women in good standing.
Games will be played all day Saturday and half day Sunday.
Local 1245 will provide 1 jersey and baseball cap per player. Players must bring their own shorts/pants, gloves, cleats, bats (players can share bats if they choose to).
Local 1245 will NOT reimburse for missed time from work, transportation or lodging expenses.
Apply now by contacting Liz McInnis at 707-452-2720 or EJMH@IBEW1245.com