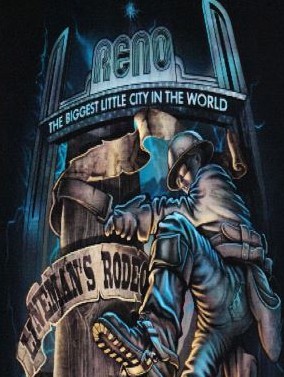 A lineman's rodeo in Reno on June 7 seeks to put U.S. military veterans in touch with resources available to them through the United Way, the VA hospital and other programs.
The rodeo is co-sponsored by NV Energy, IBEW 1245 and Las Vegas-based IBEW 396. Other utilities are invited to participate in the competition, which will feature apprentice linemen.
"A lot of veterans in Reno are homeless," said Michelle Benuzzi, an IBEW 1245 Organizing Steward employed by NV Energy. The rodeo will serve as a fundraiser for United Way, which supports programs that assist veterans. In addition, rodeo organizers are inviting other service organizations, such as the VA Sierra Nevada, to set up information booths about government services available to veterans.
The NV Energy Human Resources Department will have representatives at the rodeo, Benuzzi said, and other employers are being invited to take advantage of the opportunity to set up their own booths and to publicize their job openings to veterans and students.
The rodeo will be held at 11 Ohm Place in Reno. Competition begins at 8:30 a.m.
The public is cordially invited to attend. A barbecue lunch and refreshments will be available. All proceeds will benefit United Way of Northern Nevada and the Sierra.
Utilities who want to send apprentices and employers who want to set up booths at the rodeo should contact IBEW 1245 member Samson Wilson at 775-636-5401.
UPDATE: Rodeo coordinators have secured a limited number of discounted rooms at John Ascuaga's Nugget (less than three miles from the Rodeo location) from Thursday through Sunday. To reserve a room, call 855-628-4950 and mention the reservation code " NV ENERGY LINEMANS RODEO."
 Click here to download the flyer.