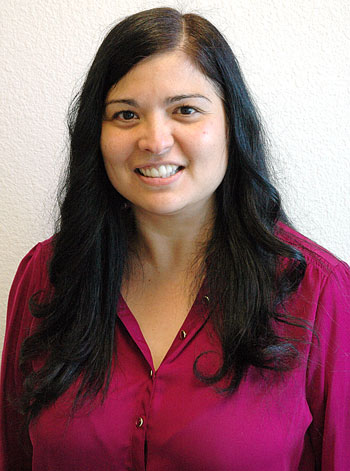 Jammi Juarez has been hired by IBEW 1245 as an organizer.
Juarez, a seven-year IBEW member formerly employed at PG&E's Sacramento Call Center, comes to the job with a suitcaseful of experience. Over the past five years she has traveled to Ohio, Florida, and twice to Wisconsin to help organize resistance to attacks on public sector unions. She spent nearly three weeks last fall in Illinois assisting the successful organizing drive at Greenlee Tools.
In California, Juarez has organized support for Wal-Mart workers seeking greater respect on the job, and she actively campaigned to defeat the anti-union Prop 32 in 2012.
"It feels amazing to be on staff and get to work on organizing full time," said Juarez, who officially joined the staff on March 15.
Welcome aboard, Sister Jammi Juarez!