Rebecca Band has been hired as Communications Organizer for IBEW 1245.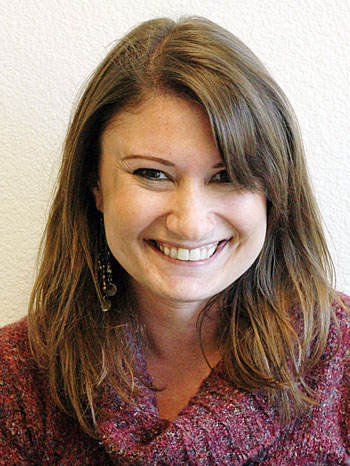 Band will play a leading role in the union's effort to expand digital communications. She will serve as webmaster of the union's redesigned website when it launches this spring, will increase our presence on Facebook and plans to start an IBEW 1245 twitter feed. She also will work as a communications strategist in the union's internal and external organizing campaigns.
"Rebecca background in communications and her experience in the labor movement is going to be a great asset to Local 1245," said Communications Director Eric Wolfe. "Her expertise in digital communications will be invaluable as we explore ways to reach the new generation of young workers now entering our union in great numbers."
She began working for 1245 in late January.
Band, 30, served as Communications Organizer for the California Labor Federation from 2007-2013. She received a BA in journalism from George Washington University and did Masters work at Johns Hopkins University in Political Communications.
Welcome aboard, Sister Rebecca Band!