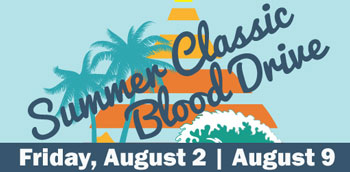 Summer is a tough time to collect blood donations. Students are on summer break and many regular donors are on vacation.
That made IBEW 1245's participation in 2013 Summer Classic Blood Drive especially important. On Aug. 9, IBEW 1245 members stepped up to offer the gift of life in Redding and Chico, part of a critical blood drive hosted by BloodSource.
"We co-sponsored the blood drive through the union's Community Fund and were able to increase the amount of donated blood, mainly through local radio coverage of the event," said Local 1245 Business Rep. Sam Glero. "Donations were increased by 50% for a total of 405 donations."
Local 1245 members from the United States Bureau of Reclamation, Western Area Power Administration, and City of Redding were on hand to offer assistance.
IBEW participation was initiated by the union's USBR and City of Redding units. Murray Janisse of USBR and Paul Snyder from the City of Redding played key roles in making this event a success.