Netroots Nation 2013
San Jose, California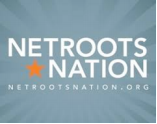 Netroots Nation 2013 was held June 20–23 in San Jose, California and was attended by approximately 3,000 activists from around the nation. This event attracts thousands of attendees and major speakers, including presidential candidates and elected representatives. Organizations and attendees cover a vast array of issues from immigration, Influencing Public Policy, The Future of Organizing to Minority Advocacy in the Digital Age.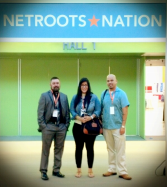 The convention provides a platform to amplify progressive voices by providing an online and in-person campus for exchanging ideas and learning how to be more effective in using technology to influence public debate on issues. Through this annual convention and other events, thousands of bloggers, newsmakers, social justice advocates, labor and organizational leaders, grassroots organizers and online activists come together to make new connections, hone their organizing skills, share best practices and build stronger relationships with others working on the issues they care most about. And each year, some of the brightest minds in progressive politics come to Netroots Nation to speak with—and hear from—this progressive community.
With over 80 panels and 40 training sessions to choose from, IBEW Local 1245 was actively involved in numerous panels and caucuses throughout the conference, some included: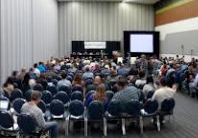 1. The Rise of Alternate Labor Organizing Outside Traditional Unions
2. Influencing Public Policy in the Digital Age: Legal Rules & Regulation
3. What the Frack? Impact of Fracking on Health/Environment
4. Efficient, Effective, Affordable Campaigns with New Technology
5. How to get Media and Breakthrough on your Issue
6. The Future of Organizing
7. Engaging new American Voters and Voters of Color
8. Stories from the Front Lines of Organizing
9. Voting Rights for a Shifting Demographic
10.California, Labor, LGBT, Latino, Black and Youth Caucuses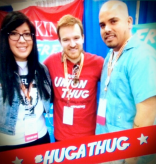 IBEW Local 1245 was not alone representing the labor movement at Netroots this year. The AFL-CIO and Working America sponsored a "Hug a Union Thug" booth, while the International Association of Firefighters gave attendees a feel of what it's like to be a firefighter by actually allowing attendees to dress up as firefighters and climb a real fire truck. Leaders and organizers from LCLAA, CWA, AFSCME, UFCW, AFT, APALA, UNITE HERE and more joined panels and trainings throughout the conference.
Check out more highlights from the 2013 Netroots Nation conference at: www.netrootsnation.com