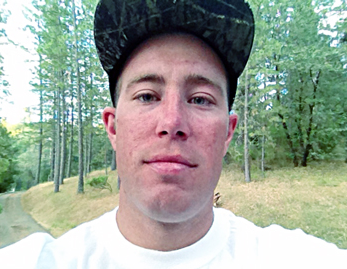 Justin Casey, a line clearance tree trimmer for Davey Tree and a member organizer for IBEW 1245, has received the 2013 Young Organizer Award.
The award was announced on June 19 by the Public Interest Network, a national consortium of nonprofit organizations dedicated to training organizers and advocating  for social and economic justice.  The award is granted to five people chosen from a national pool of nominees who are under 30 years of age.
Brother Casey was nominated by IBEW 1245 in recognition of his work supporting our organizing program. Casey's organizing work for the union began when he was recruited by IBEW 1245 Business Representative Carl Lamers to work on the campaign to win ratification of the landmark Master Agreement with tree trimming contractors. During that campaign Casey crisscrossed northern California to inform members from five companies on the merits of the Master Agreement, which was ultimately ratified by the members.
Casey then volunteered for the "No on Prop 32" campaign in the fall of 2012 and the union's community service projects on Earth Day 2013.  Casey also participated in the Youth Caucus at the IBEW Ninth District Progress Meeting in the spring.
Currently Casey is a lead IBEW member organizer for the OUR Walmart summer campaign. He recently returned to California from Bentonville, Ark., where he joined 300 Walmart workers bringing grievances to the annual Walmart shareholder meeting.
The formal presentation of the award was made at the NetRoots Nation conference on June 22 in San Jose. Justin's bio appeared on a flyer and was posted on the Public Interest Network's website.