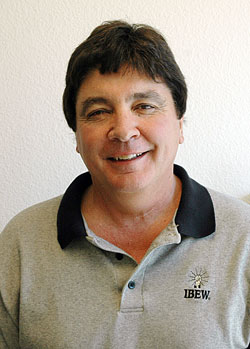 Jim Brager has been tapped to fill in behind Business Representative Mike Grill, who is out on medical leave.
Brager, who initiated into the IBEW in 1975, is a PG&E Electrician working out of Fresno. He is also a member of the Local 1245 Review Committee.
Thanks for stepping in, Brother Brager.