Minority Caucus focuses on service
Several Local 1245 members donated their time and talent to a community service project during the 23rd Annual National Meeting of the Electrical Workers Minority Caucus (EWMC).
The meeting was held January 16-20 at the Hyatt Regency in Houston, with the community service project undertaken on the second day.
The community project is one of the highlights of EWMC conferences. The union members' efforts honor the legacy of Dr. Martin Luther King, Jr. by helping youth and elderly residents of the surrounding community. Projects include electrical work, painting gardening, food bank worker assistance, and special projects at elementary and high schools in the area.
The EWMC mission challenges members to work hard to become true leaders in their field of endeavor, eliminate discriminatory practices in the workplace and union, lift up and help other workers along the way and create a spirit of inclusion and unification in the IBEW.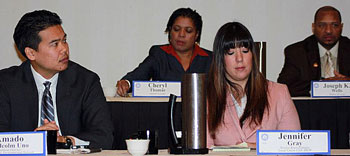 Local 1245 member Jennifer Gray serves on a panel discussing young workers and politics during the Electrical Workers Minority Caucus.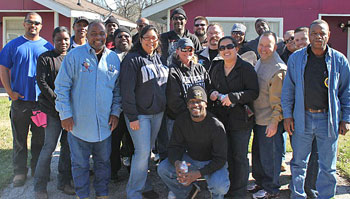 Giving back to the community: EWMC volunteers assemble for their volunteer project in the community.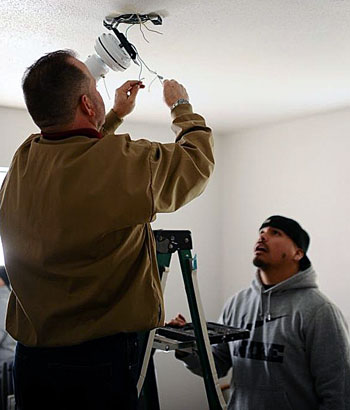 Local 1245 member Lorenso Arciniega, right, and a Local 3 member named Jimmie team up on a building improvement, part of the volunteer outreach to the community.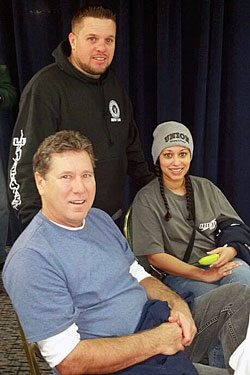 Kevin Krummes, Tanny Hurtado and Donchele Soper prepare to head out on their community service project at the Electrical Workers Minority Caucus.