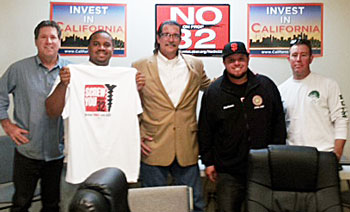 The Local 1245 campaign against Proposition 32 entered November at top speed, with the "No on 32" team spreading the word at worksites and the general public.
The following photos include Local 1245 members assisting the School Board campaign of fellow IBEW member Eric Sunderland, outreach at the Sacramento Call Center, and campaigning in Stockton as well as Napa/Solano.
If you haven't already voted, remember to vote on Nov. 6. Every vote counts.
NO on 32!