By Tom Dalzell, Business Manager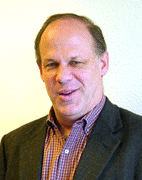 Well, the fight that we have been fighting on distant shores is decidedly closer to home.
Our members have trekked to Florida and Wisconsin in the past months, fighting Tea Party-sponsored attacks on workers there, and this month we have a group of Local 1245 members in Ohio, working with other unionists to push back against the Tea Party legislative efforts there to cripple public sector unions.
And yes, I know that it sounds like I am singling out the Tea Party as the sole culprit behind these attacks.  As I have written in the past, I acknowledge the legitimate concerns that led to the Tea Bag and then Tea Party protests several years ago, but I believe that Big Business interests have taken the Tea Party banner and turned it into a re-branded corporate attack on workers, which was not its original mission.
Our members at the City of Redding, City of Roseville, Modesto Irrigation District, and Turlock Irrigation District are feeling the lash of the Tea Party whip now.  Anti-worker hysteria has been the rage in Shasta County for several years.  Anti-worker policies at the City of Roseville are now threatening to consume the very members of city management who pursued reductions in wages and benefits from our members, And at both Modesto and Turlock, right wing Republicans flying the Tea Party banner have launched attacks on the men and women who deliver low-cost electricity and water.
In the past four years, eleven of our members have died on the job.  All who died were fiercely loyal to the principle of public service, aware that the public had entrusted them with providing the basic necessity of electricity.  When I think of the sacrifices that they make, the calculated and unprincipled attacks on our members doing the same work puzzle, sadden, and enrage me.
As I have said before, we know that labor costs are a tiny fraction of overall costs in the industry in which we work.   The work we do is difficult and hazardous.  And yet they attack us.   We can't reason with those leading these attacks.  We can and will reason with the public, but the leaders of the attacks on our members will understand only one thing — direct and overwhelming political force.  And that is what we will give them.