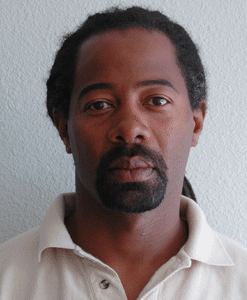 Al Fortier, a 19-year member of IBEW Local 1245, has been hired to serve the union as a business representative effective Aug. 16, 2010.
Fortier became a lineman in 1996 and worked in Outside Construction until 1999. Since then he has worked for Alameda Municipal Power. He has served as chair of Unit 2211 (City of Oakland), and also served a term on the Local 1245 Advisory Council and was just re-elected to that position in June.
Brother Fortier's initial assignment will include representing members at Dynegy (formerly served by Bill Brill), Mirant (formerly served by Joe Osterlund), Port of Oakland (formerly served by Sheila Lawton), and several public sector properties formerly served by Business Rep. Liz McInnis: Alameda Municipal Power, City of Oakland, AC Transit, and City of Berkeley. McInnis will resume duties as an organizer effective Aug. 30.
Welcome aboard, Al!