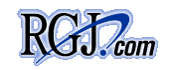 The following Op-Ed by the Rev. Neal Anderson appeared July 13 in the Reno Gazette Journal and on-line at RGJ.com.
NV Energy's request for a rate reduction will surely  be welcomed by all Nevadans, whose utility rates are the highest of the mountain states. One might even mistake the utility's action as corporate generosity.
But recent events show that NV Energy is not a good corporate citizen. In fact, NV Energy has reduced service to customers, stripped promised benefits away from employees and retirees and lavished extravagant bonuses on top executives.
Electric service is not a luxury. It is a public necessity. That is why it has been regulated since the 1930s. Under our laws, investor-owned utilities like NV Energy are allowed to operate as monopolies. In return for this privilege, they are expected to provide service at affordable rates. They also are expected to plan ahead for future electric needs and hire and train the skilled workers needed to deliver electric service.
The relationship between utility and citizen is known as a "regulatory compact." Our civil and religious traditions tell us that such compacts may not be lightly dismissed. Citizens need utilities to act responsibly and ethically. In fact, we require it. Many of our religious traditions teach us the importance of covenants — the promises we make. These covenants are not necessarily unchangeable, and if they are to be modified, it must be done in good faith keeping the needs of all in mind.
Unfortunately, NV Energy seems to have lost sight of what it means to be a responsible and ethical corporate citizen. It has lost sight of what it means to be in covenant with its employees and customers.Even as it holds out the promise of a rate reduction, it is preparing rate increases that will wipe out much of the supposed reduction. In addition, it has reduced service by closing all of its customer service offices outside Las Vegas, sacrificed reliability by downsizing its workforce and arbitrarily stripped away benefits promised to its employees and retirees.
By these actions, NV Energy is betraying Nevadans in two very specific ways.
By closing local offices and consolidating or eliminating crews, NV Energy is making service less convenient for some and less reliable for all. Emergency response time is longer when crews are located farther away.
By stripping away benefits from its employees, NV Energy not only betrays promises it made to them over many decades, it betrays our future.
Part of the utility's responsibility is to assure a qualified workforce to provide the reliable service that Nevadans will need in the decades to come. Instead of honoring its commitments, NV Energy has turned its back on its workers. The utility won't have trouble attracting top executives looking to make a quick buck, but it may have trouble attracting qualified workers who are looking to make an honest living.
The Public Utilities Commission should grant NV Energy its rate reduction. And it should make the company live up to its responsibilities before ever granting it another rate increase.
The Rev. Neal T. Anderson is minister at the Unitarian-Universalist Fellowship of Northern Nevada and a member of the Nevada Clergy Association.