Local 1245 line clearance tree trimmers for Asplundh Tree Expert Co. were rolling
out for work when union Business Representative Junior Ornelas showed
up with his camera. The crews were working out of the Canada Road yard in
Woodside, CA.
Locales 1245 lí­­nea de podadores de árboles despacho a Asplundh Tree Expert Co.
estaban desplegando para el trabajo cuando el sindicato de Negocios Representante
Junior Ornelas apareció con su cámara. Las tripulaciones estaban trabajando
fuera de la yarda Canadá Road en Woodside, California.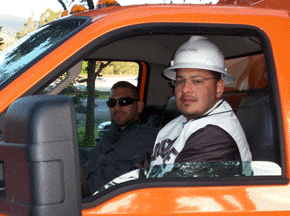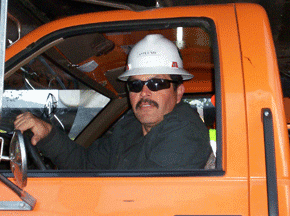 Left: Rojelio Torres, FMA, driving, and Alberto Fuentes, CLA. Right: Gil Barron, FMA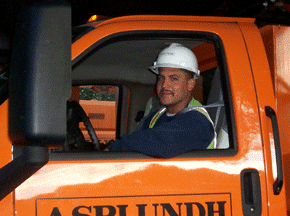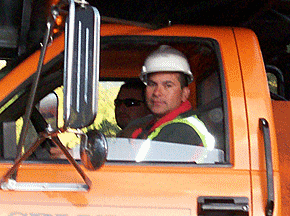 Left: Jose Ayala, FMA. Right: Jose Chavez, FMA, driving, and Isaac Rodriguez, CLA
Juventino Oseguera, FMA