Congrats to IBEW 1245 member Nick Dalbianco, the winner of our quarterly photo contest! Dalbianco, who works as a PG&E Gas Mechanic out of Stockton, titled this photo, "United in Brotherhood. United we Weld."
Brother Dalbianco, who recently welcomed his second daughter and is currently on baby bonding leave, accepted his $500 prize from Local 1245 Treasurer Cecelia De La Torre at the quarterly Advisory Council meeting on April 28. He also took home a mounted, poster-size version of his image, courtesy of the union.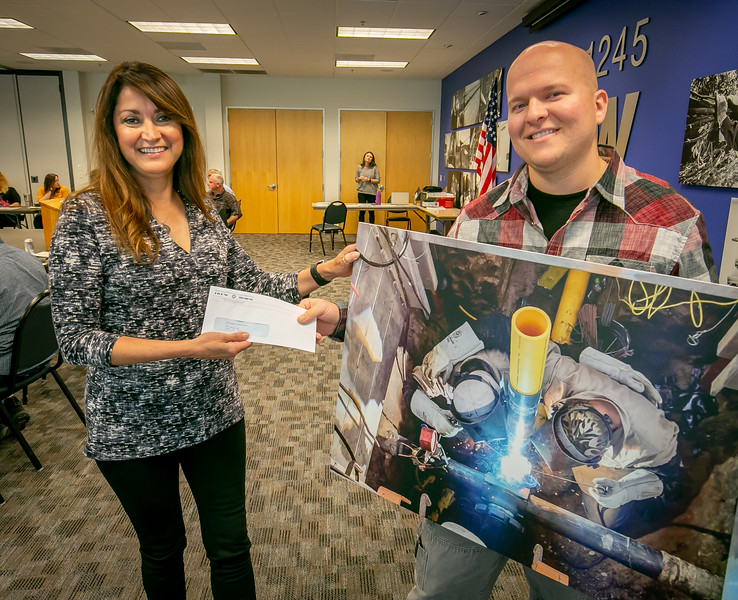 To enter the next quarter's photo contest, send your original, high-res photo submission to RGB1@ibew1245.com.