IBEW 1245 notes the passing of these members, with gratitude for their service to the union.
---
DAVID COMBS
1965-2017
27-year member David Combs passed away at the hospital in Wednesday, May 3, after a long battle with a illness. He was employed at PG&E as a GC Gas Working Foreman B. His funeral will be held on Friday, May 12, 2017 in Livermore.
---
TONY MARTINEZ
1971-2017
New member Tony Martinez lost his life in a motorcycle accident on Thursday, April 20. He was hired on as a Tree Trimmer for Wright Tree Service at the beginning of 2017, and leaves behind a girlfriend, step-daughter and new baby.
---
MARK VICKERS
1968-2017
13-year member Mark Vickers passed away on April 9, 2017 at the age of 49. He was employed as a Gas Compliance Rep at PG&E.
---
TIMOTHY RIBLETT
1961-2017
Tim Riblett, a PG&E compliance inspector out of the Bakersfield yard, lost his life in an off-the-job car accident on April 2, 2017. His wife Kathy, a former PG&E employee, was also in the vehicle and sustained injuries.
A vacation sale has been set up for the Riblett family. Learn more here.
---
DELANO HUDSON
1969-2017
Eight-year IBEW 1245 member Delano Hudson lost his life in an off-the-job car accident on April 2, 2017. He was 47 years old, and was employed by PG&E as an Apprentice Cable Splicer in Richmond at the time of his death.
Funeral services have been set for Tuesday, April 11, 2017 at 11am at Hilltop Church of Christ, 3301 Morningside Dr., El Sobrante, CA 94803
Flowers, cards and condolences may be sent to Maxine Watson (mother), 2716 Wiswall Dr., Richmond Ca 94806.
A vacation sale has been set up through the Company. For more information, click here.
---
BRYAN REGER
1978-2017
Thirteen-year IBEW member Bryan Thomas Reger passed away from a heart attack on March 24, 2017 at the age of 38. Reger was employed as a Troubleman for Liberty Utilities at the time of his death.
Brother Reger leaves behind a wife and four children, and they need plenty of support during this difficult time. The family has set up a GoFundMe page; please contribute what you can using the link below.

---
NASH MAYER
1976-2016
It is with great sadness that we announce the death of IBEW Local 1245 member Nash Mayer. Brother Mayer was a line clearance tree trimmer employed by ArborWorks. He was working on a job for PG&E when he suffered fatal injuries while doing drought-related vegetation work in Mariposa County on Dec. 1.
Brother Mayer leaves behind a wife and ten children, ranging in age from 20 years to just four months old. Friends of the family have set up an online fundraising page to help the family during this holiday season. To contribute, please visit https://www.gofundme.com/helping-hands-for-the-mayers.
---
FRANK SAXSENMEIER
1935-2016
It is with a heavy heart that Local 1245 mourns the passing of former Business Rep Frank Saxsenmeier. Brother Saxsenmeier passed away on November 7, 2016, just one month before his 79th birthday.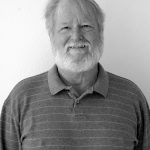 "Around the union hall, Frank was known as 'Dad,' a nickname he earned because of his calm demeanor and wise presence," said Local 1245 Business Manager Tom Dalzell. "He was the kind of person you could count on; well-respected and valued by members and fellow reps alike. He will be sorely missed, but his memory and legacy will live on for years to come."
Saxsenmeier was initiated into Local 1245 in November of 1959, when he first began working for PG&E. In fall of 1978, he joined the union staff as a Business Rep, and over the years he represented members all across the Bay Area and held a number of different assignments, including PG&E Diablo Division, East Bay Steam, Materials and local GC, as well as Foster Wheeler, AC Transit, City of Alameda, City of Berkeley, City of Oakland and Davey Tree.
---
CHRISTOPHER CLARK
1944-2016
Submitted by Business Rep JV Macor
It is with great sadness that I let you all know that this weekend, one of our own from Healdsburg was taken from us.  Many of you can remember Christopher Clark, the fantastically happy Bus Driver/Meter Reader that we were so lucky to have had in our fold until he recently retired. On  Saturday, November 5, 2016, he succumbed to a quick and brave fight with an aggressive brain tumor. He passed in his home surrounded by those who always loved him and who always will.
With no doubt that his proud roots sank deep in his native New York, his telltale accent was the exclamation point on everything he said to co-workers and citizens of Healdsburg, always funny, always happy and always a gentleman.  After decades of Communications Workers of America Telecommunications Tech work spanning from New York to California, there was no doubt that Chris was an old-school union working man. When he came to Healdsburg, he jumped right in and became a proud IBEW Local 1245 brother to us all.
He is survived by his wonderful wife, Toni, and their two loving children.  Toni has asked that all Chris' friends, brothers and sisters who remember him and wish to stop by and pay their respects, share a funny story or just raise a glass can do so on Saturday November 12, 2016 from 2pm to 5pm at their residence in Windsor: 7255 16th Hole Drive, Windsor CA 95492.
---
BILL CHAMBERS
1943-2016
William E. Chambers passed away on Sept. 2, 2016. He served as an IBEW 1245 shop steward for many years when he worked for the US Bureau of Reclamation (USBR) before retiring in 2005.
"I worked with him on a USBR arbitration in 1989, which at the time was our biggest arbitration win," said IBEW 1245 Business Manager Tom Dalzell. "He was a good man."
According to the Trinity Journal:
He helped with Boy Scouts, Girl Scouts, Awana, coached Little League, T-ball and Youth Baseball. He served on the Lewiston Elementary School Board and Lewiston Community Services District. He was a 23-year member of the Lewiston Volunteer Fire Department where he served as an EMT-1A-D, and the ambulance captain; he was also a CPR-first aid instructor.
He helped draw up plans for the Lewiston Community Church, the snack bar/announcers booth at the baseball field, the Lewiston Park Pavilion, and many other places in the town. He was a member of the Red Cross DAT and served on the cemetery and water boards. In 2004 he was appointed to the Trinity County Board of Supervisors by then Gov. Arnold Schwarzenegger. He was truly honored and loved that position, he felt the need and fought hard to keep Trinity Hospital open to help the citizens of the county. He worked hard with other passionate issues including airports and lookouts.
Please join his family and friends at 3 p.m. Saturday, Sept. 10, at the Lewiston Community Church. Please wear bright colors and for our Relay family, if you'd like, please wear your favorite Relay shirt. Donations can be made in Bill's name to the Shriners Hospital for Children in Northern California, 2425 Stockton Blvd., Sacramento, CA 95817.
Click here for the full obituary.
---
DAVID SPURGEON
1964-2016
We regret to announce the death of IBEW 1245 member and PG&E Meter Maintenance Tech David Spurgeon. Preliminary reports indicate that Brother Spurgeon died when his vehicle flipped over into a canal while he was driving on a levee road. He was 52 years old and had been working for PG&E for the past 28 years.
---
TOM MURPHY
1952-2016
Thomas Kevin Murphy passed away on May 21, 2016. He was a 19-year member of IBEW Local 1245 and had worked for PG&E as a Compliance Inspector at the Cupertino Service Center before retiring in 2015.
From the San Jose Mercury News:
Tom loved hiking and traveling. He was a avid motorcyclist and traveled through the country with his life-long friend and fellow motorcycle enthusiast, Dennis Alongi. Tom was a beloved grandfather, father, son, brother, and friend and he will be greatly missed. Private services will be held. In lieu of flowers, memorial contributions may be made to Sierra Club Memorials, 2101 Webster St. Ste 1300, Oakland, CA 94612
---
BOB CHOATE
1945-2016
Bob Choate loved line work. Even when he was just starting out as a PG&E groundman in the mid-1960s, he avoided taking sick leave because he was afraid he might miss something new.
Choate, who died suddenly on March 1 at the age of 70, gave the next 40 years of his life to the trade, first as a lineman for PG&E and later as a union representative. He earned widespread respect for his knowledge of line work, but even more so for his commitment to his peers.
"There is nothing he wouldn't do for a union brother or sister," said IBEW 1245 Business Manager Tom Dalzell.  "He gave his all to Local 1245, and we are better for it."
For those who wish to pay their respects, the viewing will take place on Sunday, March 6th, between 2:00 – 6:00pm at Daneri Mortuary, 415 Broadway, Jackson, CA. The service will be on Monday, March 7th, 11:00am at Immaculate Conception Church, 125 N. Amelia St., Sutter Creek, CA.
---
THOMAS DINGWALL
1934-2016
Submitted by Local 1245 retiree Ken Rawles
I remember working with Tom at the Geysers Unit 1 & 2 when I was a Substation Maintenance helper out of the Santa Rosa shop. When the Geysers started with unit 1 & 2, every worker held a dual position of their position /operator. Tom knew all the units on the project before retiring. We will miss his humor and own style of witt. Rest in Peace Tom.
From the Press-Democrat:
DINGWALL, Sr., Thomas A. Also known to his family and many friends as Tammy, Gramps or Daddy Dinger, Tom passed away at home in Santa Rosa, CA, February 15, 2016 at the age of 81. A native of Santa Cruz, he was reared and educated in Petaluma, graduating from Petaluma High School, Class of 1953. He later attended SRJC and PG&E Electrical Training. Tom also served in the National Guard for 20 years and he retired from PG&E in 1993 after 35 years of service. After retirement, he worked another 18 years at the Konocti Vista Casino until 2013. He is survived by his wife, Shirley Dingwall and is the beloved father of Kathryn Schnell (Steve), Mary Clifford (late Mike Clifford) and Tom Dingwall, Jr. (Nellie). Cherished grandfather of Court Dingwall (Taryn), John G. Frazell (Sarah), Jennifer Searles (Kasey) and Katie Frazell. Loving great-grandfather of Ava Dingwall and Charlotte Frazell. Also survived by his brother Joe Kelly; his sister-in-law, Topsy Agius and family and dear friends David Carmichael and Mark and Genia Turner. At the request of Tom, there will be no services.
---
JEFF JOHNSTONE
1948-2016
We regret to announce that longtime IBEW Local 1245 member and former Business Rep Jeff Johnstone passed away at the age of 68.
Brother Johnstone was initiated into the IBEW in 1968. He worked for several Local 1245-represented Outside Line contractors during the 90s before joining the Local 1245 union staff as an Outside Line Rep in the Riverside office (prior to Local 47 assuming the representation of the southern part of the state).
"He was a great worker, intelligent, and a good union man," recalled Local 1245 Rep Mark Rolow, who worked on several assignments with Johnstone.
"Jeff was a true blue unionist.  He had a sharp sense of humor and knew the line construction industry and world as well as anyone," said IBEW 1245 Business Manager Tom Dalzell. "He made me laugh and made me proud."
Brother Johnstone's memorial service is scheduled for Sunday, Jan. 24 at 1pm at Sunset Memorial Park in Apple Valley.
---
KENNETH "ARLEN" WILLIAMS
1989-2015
We regret to announce that IBEW Local 1245 member Kenneth Arlen Buck Williams died on the job on Dec. 30 in a forty to fifty foot fall East of Orleans, CA  in Humboldt County. Williams was 26 years old and had been employed by Wright Tree for a little over three years. The Orleans area had been hit hard with snow and many trees had failed as a result of snow loads. The power had been restored but there were still hundreds of trees damaged and threatening the lines. The accident occurred during the effort to eliminate these hazard trees.
The following obituary was published by the Sanders Funeral Home:
Kenneth Arlen Buck Williams was born in Everett, Washington on December 12, 1989 and left us to start his journey on December 30, 2015 at the young age of 26. He is survived by his wife Future Williams, children Kila:gyah, Nas-che-wen, and Ben Jr., his Father Anthony Paul Williams Sr., his Mother Reylyne Phyllis Davis, Maternal Grandmother Ethel Ruth Davis, Paternal Grandmother Claudette Parazoo, Brothers Aaron & Alaina Williams, Talon Williams, Joseph Lewis, Sisters Samantha Norton and Stormie Lewis and many aunts, uncles and cousins.

On February 23, 2013 he married his best friend and love of his life in Lake Tahoe, California. Arlen was a man of many great talents. He loved playing sports, he was a very competitive player no matter what sport he was competing in. He was a volunteer coach for youth softball and basketball. He was a man of his word and just an all around kind hearted and loving person to many people. Arlen was a hard worker who provided for his family to make sure they were comfortable and well taken care of. He enjoyed his time with Wright Tree Services and the crew that he worked with.

Arlen lived his life to the fullest with a smile on his face. As a child, Arlen loved being in the trees or at the top of high surfaces. He had "NO FEAR". When he was younger, he would follow his older brother Aaron to baseball practice dragging along a bat and mitt. Arlen loved being outdoors cruising the mountain tops, hunting, fishing, eeling, mushrooming and cutting wood. Arlen had unconditional love for his family and friends. He was a loving person and will be greatly missed by many.

He is preceded in death by his Grandfathers Reggie Davis, Kenneth Williams and Herman Sherman Sr., Grandmother Elizabeth Montgomery, Brothers Anthony Paul Williams Jr.(Lil Tulalip) and Kanoe Williams, Uncles Reggie "Babes" Davis Jr. and Ramey Davis, Ronnie "Deanie" Davis.

There will be a wake service held Wednesday, January 6th at 6:00 pm at his home on 38 Hospital Road in Hoopa. Funeral services will be held at the Hoopa Valley Tribal Neighborhood Facility on Friday, January 7th at 11:00 am. Burial will be held at his residence, immediately followed by the reception at the Hoopa Fire Hall.
---
CLIFFORD BENGS

1975-2015
It is with great sadness that we announce the death of IBEW 1245 Lineman Clifford (Cliff) Bengs of Redding.
Bengs, a 13-year member of Local 1245, was working as an Electric Crew Foreman at PG&E when he was involved in what appears to have been a rigging accident on Sept. 30 that took his life.
"Our deepest condolences go out to Brother Bengs' family, friends and co-workers," said Business Manager Tom Dalzell. "As a union, we do everything that we can to ensure our members' safety at work, but unfortunately, accidents sometimes happen, and in this case, a good man lost his life. He will be honored and remembered."
Bengs was 40 years old, and is survived by his wife (Norie), daughter (Gilianne, 3 years old), son (Ethan, 15 months old), mother (Marcia), siblings (Alicia, Bryant) and extended family members. To send a donation or kind word to Bengs' family, click here.
Services for Cliff Bengs will be held on Thursday, October the 8th at 10 a.m. at Anderson River Park, KC Grove Pavilion, 2800 Rupert Road, Anderson CA 96007. The services will be followed by a procession to Saint Joseph Cemetery, 4075 Eureka Way, Redding CA. A reception at the park will follow.
---
JAMES ELSIE
1939-2015
Submitted by his wife Mary
James Elsie worked for PG&E, Drum Division, and retired in 1995 after 32 years. He passed away on August 13, 2015 at the age of 75.
From the Auburn Journal:
Mr. Else was born in Mt. Carmel, Mont. on September 11, 1939 to Vera Lee and Earl Edward Elsie. He graduated from High School in Houston, Tex. in 1956 and enlisted in the Air Force in 1957, James served his county in the Air Force until 1963. He lived in Auburn for 38 years. He is survived by his devoted wife Mary K Elsie, his son Dean Elsie, daughter Deanna Fernandez and cherished grandson Ryan.
---
CHARLES F. MEIER

1916-2015
Submitted by Ken Rawles, Unit recorder, IBEW 1245 Santa Rosa Retirees Club
We will all miss Charles's Smile and laughter that he brought to our retiree club meetings over the years. For the last several months, Charles was unable to attend the meetings due to his medical condition. He asked Art Fahrner, our club president, to still call him each month to "keep him in the loop." Rest in peace brother!
From the Santa Rosa Press Democrat:
MEIER, Charles F. 99, peacefully passed away at home in Santa Rosa, California on July 11, 2015. Charlie was born to Charles and Elizabeth Meier in Azusa, California. He was a welder for the Navy at Mare Island during World War II. He also worked for PG&E Santa Rosa division where he retired after 24 years. Charlie loved camping, RVing, traveling, watching sports and dancing. He served as president of the Santa Rosa Folk Dancers for several years. Most of all, Charlie loved his family. He is survived by his wife Sharon Meier; daughters Beverly Brooks and Billie Meier; son Charles (Pat) Meier; five grandchildren; six great-grandchildren; three step-daughters, Beth Justice, Cindy (Steve) Dolman and Karen (Stan) Smith; three step-grandsons; and one step-great-granddaughter; niece Nancy Minthorne; great-nephews; and other loved ones. The family would like to thank each caregiver from Sutter Care at Home in Santa Rosa. They loved and cared gently each day. Donations may be made to Sutter Care at Home, 110 Stony Pt. Road. #2004, Santa Rosa CA 95401. A Memorial Service will be held on Friday, July 17 at 1:00 p.m. at Chapel of the Chimes, 2601 Santa Rosa Ave. Santa Rosa, CA 95407 with reception to follow. Services Entrusted to Chapel of the Chimes Cemetery.
---
CHRIS HABECKER
1947-2015
Chris Habecker, IBEW 1245's long-time recording secretary and one of our brightest lights, died June 30 of a recently-diagnosed illness. Her service to the union, her loyalty to the cause of labor, and her irrepressible good cheer made Chris a good friend to many and a sister to all.
She was initiated into IBEW 1245 in January of 1976, shortly after being hired by PG&E.  Six years later she became a shop steward, reflecting early on her commitment to serving members and defending their rights. It was a position she held until her recent retirement from the company. Read the full obituary here.
---
JAMES GOFORTH
1941-2015
IBEW 1245 member James Goforth died on May 13, 2015. He was 74 years old. Brother Goforth, a resident of El Dorado Hills at the time of his death, was initiated into IBEW 1245 in January of 1966. He worked for PG&E for 41 years and was a member in good standing at the time of his death. IBEW 1245 extends its condolences to Brother Goforth's wife, Carol, and all friends, family and former coworkers of James Goforth.
---
JEREMY O. PENDELL

1986-2015
The following has been provided by Jeremy's family.
My husband, Jim Murgatroyd,  and I are sad to say we tragically lost our son-in-law, Jeremy Pendell, on March 7, 2015. He had been ill with pneumonia for a week and suffered a blood clot to the lung.
He was 29 years old. He leaves behind his stay-at-home wife Robyn, his 4 year old son Landon, and his 2 year old daughter Anzley.
Jeremy was a selfless person. He loved everyone he met and was loved by everyone who had the privilege to know him.
Above all, Jeremy loved his wife and kids. He was the sole provider for his family. Jeremy wanted the very best for his kids. He worked hard so that Robyn could be a stay-at-home mom and care for their kids, rather than having to put them in daycare. Even as a teenager, Jeremy wanted nothing more than a wife and kids–a family of his own. They were his pride and joy and everything he did was with them in mind.
Jeremy and Robyn had just moved down to San Jose a year ago for a welding job with PG&E. That move had drained them of their savings. Robyn now has to move them back north to be nearer to family. This transitional time, with Robyn supporting and raising the kids on her own, will be extremely difficult for the family. As Robyn seeks housing, a job and childcare for their children, they will need support.
Please click here to donate to this family and help with these expenses as they get back on their feet after the tragic loss of Jeremy.
Jeremy's memorial service will be held Friday, March 20, at 1 pm at Stonyford Community Church in Stonyford, CA. There will be a potluck gathering at the Pendell ranch immediately following. All are welcome and encouraged to attend.
---
RONALD W. SHIELS
1935-2014
A long time IBEW 1245 member and 34 year PG&E employee , Ron passed away on December 4, 2014. He was a Journeyman Electrical Technician who retired from PG&E in 1994 after 34 years of service.
Ron leaves behind loving friends and family, including son Todd Shiels, Journeyman Electrician and IBEW 1245 member employed at Lockheed Martin Space Systems.  Todd is also the IBEW Local 1245 Advisory Council member for our Manufacturing membership.
---
DEBBIE MAZZANTI
1952-2014
IBEW 1245 Business Representative Debbie Mazzanti, a feisty champion of workers' rights during a 40-year union career, died Oct. 1, 2014 at the age of 62.
Her union colleagues were stunned by her sudden death, perhaps in part because Sister Mazzanti was usually the most animated person in the room—whether she was staking out a position, asking an uncomfortable question, expressing her allegiance to the union cause, or simply making a wisecrack to the person sitting next to her. So powerful was her voice she was invited to sing the national anthem at the IBEW's International Convention in 2001; her passing leaves a great silence.
Read the complete tribute to Debbie and view more photos here.
---
REGGIE GLISAR
1947-2014
The following email was sent by Smily Stahl, announcing the death of Reggie Glisar.
Reginald C. "Reggie" Glisar, 67, of Visalia, Calif., formerly of Sioux City, passed away unexpectedly in Saturday, May 31, 2014, at his residence.
Reggie was born on April 7, 1947, in Sioux City, the son of James H. Glisar and Evangeline. He graduated from East High School and was a journeyman lineman for 45 years.
Reggie was one of my best friends for many years we were both out of the same local 55 in Des Moines, Iowa, and he worked out of 1245 in Southern California for the last part of his career. We worked on many 500 kva transmission lines together where there were hundreds of men on the job. Reggie was always highly respected by everyone that worked with him. Reggie always had a good thing to say about everyone, no matter if they deserved it or not. This A ticket journeyman's knowledge of line work was the best I've ever known. Reggie was a big person and the only thing bigger than Reggie was this heart .
Reggie was married to his best forever perfect match and friend Bonnie since 1997. Reggie and Bonnie had the same sense of humor. They both loved their Chocolate Labs, Missouri and Muddy. They would always swim in their pools fetching rocks and even a bowling ball.
The lineman fraternity has truly lost a golden strand in the lineman hand line of history. From all loving friends Andy, Stretch, and all the lineman who knew him: WE LOVE YOU BROTHER. YOU WILL TRULY BE MISSED.
---
EVELYN KELLY
1930-2014
The following e-mail was sent by Tom Bird, announcing the death of Evelyn Kelly:
On April 28, while a good number of us were in Las Vegas at the ARA National Convention our good friend Evelyn Kelly passed away.
Evelyn Stiteler Kelly was born in New York City on June 11,  1930. Evelyn always supported the retirees, especially on that trip for the protest in New York City and our retiree issues.
Evelyn moved out west in the 1950s. She was predeceased by two husbands: Burton Stiteler, and later our special friend, Sylvester Kelly, a long  time member of IBEW 1245, who was instrumental in defending retiree benefits at NV Energy.
Viewing is between 10:00 &12:00 on Thursday, May 8, in Carson City, at Autumn Funeral home, 1575 North Lompa Lane .  A grave side service will be held the same day at the Silver Springs cemetery, north of Highway 50, to 95 cutoff at 1:00 p.m.
Celebration of Life will be held Saturday, May 10 at the Faith Baptist Church, 5715 Elm St., Silver Springs NV at 3:00 pm. For more details or directions, call 775-577-9600.
---
TED MORRIS
The following e-mail was sent by Benedict Almario, announcing the death of Ted Morris:
It is with deep sadness that I inform you of the passing of De Anza Division Electric Crew Foreman, Ted Morris. Ted passed away on Thursday, April 3, 2014 after a valiant 1.5 year fight against a serious illness. His wife Lisa of 23 years was with him when he peacefully passed away. Besides Lisa, Ted also leaves behind his teenage children Dimitri and Garrett, as well as his Mother, Thea and Sister, Vicky.
During Ted's journey, he was determined to beat this terrible disease and return to work at PG&E as soon as he possibly could. Ted being ever the optimist, whenever he was asked how are you doing, his reply was always consistent and sincere, I am fine, enough about me, how are you doing?" He always brought a positivity to those he greeted, often holding a Starbuck's coffee cup with a paper umbrella stuck in the top. This gives insight into the caring and charismatic person that Ted was.
It has been a very difficult time for all those who knew Ted, especially his family. Ted had many close friends at PG&E and in Electric Construction group, in which Ted was a proud Lineman for 20 of his 24.5 years at the Company.  In honor of Ted's memory and in support of Lisa, Dimitri, and Garrett, employees will have an opportunity to voluntarily sell and donate the proceeds of their vacation to Ted's family. Instructions for submitting your requests will follow.
Funeral arrangements for Ted:
St. Nicholas Church
1260 Davis Street
San Jose, CA. 95126
Rosary — Monday, April 7, 2014, 7:15 PM
Funeral — Tuesday, April 8, 2014, 11:00 AM
---
VERN ARCHER
1970-2014
Vern Archer, a 23-year member of IBEW 1245 and a welder for Pacific Gas & Electric, died Jan. 29, 2014. The following obituary appeared in the Manteca, Ca. Bulletin on Feb. 8, 2014.
Vern Archer, 44, was welcomed by his father, Herman Archer, in heaven January 29, 2014 in San Francisco. He was born on January 17, 1970 in Livermore, California.
Mr. Archer is surviving by his wife of 19 years Mitzi Archer. Together Vern and Mitzi have two sons Jacob and Andrew. He is also survived by his mother Margaret Archer as well as his brothers Norman Archer and Brian and wife Lisa Archer. His sister-in-law and brother-in-law are Dan and Jeanetta Allen. He was blessed with eight nieces and nephews Corey and Kaitlyn Allen, Dustin and Nicole Archer, Brian and Samantha Archer and Justin and Kayla Stoner.
Vern was a lifetime resident of Manteca and Salida. He attended local Manteca schools and graduated from Manteca High, class of 1988. He was a 26 year employee of Pacific Gas and Electric as a Welder. He attended Big Valley Grace Community Church in Modesto. Vern enjoyed his job and the numerous friendships he made. He loved spending time with his family boating at Don Pedro. He was an avid NASCAR fan and faithful Raider Fan. Vern had countless friendships which were evident with his many get-together's and bbq's. Vern was always willing to help anyone that needed it, never expecting anything in return. His strong-will and loving heart will never be forgotten. He will be missed deeply.
P.L. Fry & Son is honored to be serving the Archer family. A memorial (was) held on Tuesday, February 11, 2014 at 10:00 a.m. at Crossroads Community Church 1505 Moffat Blvd. Manteca, Ca. In lieu of flowers donations can be sent to the family at gofundme.com (search Vern Archer). An online guest book is available for condolences to the family at www.plfryandson.com (search obituaries).
---
WAYNE A. LOFING
1940-2014
We thank IBEW 1245 member Randy Lofing for notifying us of Brother Wayne Lofing's death. Randy is a 7-year IBEW 1245 member working in the Utility Services & Maintenance Unit at Modesto Irrigation District. Wayne was initiated into IBEW 1245 in 1971 and remained a member for 31 years until his retirement. He was a Working Foreman A. Services are scheduled for Saturday, Jan. 25. Details are given in the following obituary, which appeared in the Modesto Bee.
Wayne Allen Lofing, born in Rocky Ford, Colorado and passed away in Ceres, California. Wayne worked for PG&E for 34 years as a Crew Foreman; he loved drag racing, fishing, and playing video games with his grandson Logan. Wayne is survived by his wife, Lynette Lofing, daughters: Heather Codinha, Sherri Lofing, Donna Lofing-Vigil, and Terri Pierce, grandsons: Logan Codinha, and William Lofing-Vigil, brothers: Glen Lofing, Ron Hendren, and Gary Tollie, seven nieces and nephews and their children. He is preceded in death by his father, Henry Lofing, and mother, Mollie Watkins.
A Celebration of Life will be held at Lakewood Funeral Home, Hughson, CA. in the Heritage Chapel, on Saturday, Jan. 25th at 1:00pm. Remembrances can be made in Wayne's name to the American Cancer Society.
---
WILLIE STEWART
1939-2013
Former IBEW 1245 Senior Assistant Business Manager Willie Stewart died Dec. 15 after a battle with ALS. Donations in his memory can be sent to: ALS Association Greater Sacramento, 2717 Cottage Way #17, Sacramento, CA 95825.
---
PAUL LEONARDO
1950-2013
Paul Antonio Leonardo Jr., a retired electric crew foreman at PG&E and a long-time member of IBEW 1245, died Sept. 19, 2013 in San Francisco at the age of 63.
Brother Leonardo was initiated into IBEW 1245 on Aug. 31, 1971 and retired from PG&E in 2006.
Paul made a big impression on everyone around him.  He was sharp and he knew his stuff," said IBEW 1245 Advisory Council member Dan Mayo.
Paul was blessed with a dynamic personality and a great sense of humor. He used it often to make us laugh and make work fun.  I think maybe he was the one who nicknamed John Elder 'Dadgummit.'
Paul was a great impressionist, picking up on little habits that people had and perhaps didn't even realize they had.  I will never forget him.  Sadly, he was too young to die," Mayo said.
Paul spent his childhood growing up on a local dairy. He was a graduate of Merced High School class of 1968.
He completed 35 years of dedicated service as a foreman for Pacific Gas & Electric Company in the line department, where he developed many lifelong relationships with his crew.
As a young adult he spent most of his time playing fast pitch softball and was a world class third baseman. He retired in 2006 where he was able to coach numerous travel softball teams including Atwater High alongside his brother Joe.
Paul loved God, his family, taking special trips with his family to Reno, playing keno and cards, and he was also an avid fisherman. He enjoyed time in his easy chair watching the Giants and 49er games and completing crossword puzzles with his mother.
He is survived by his wife Janet Leonardo, his mother Veleria Leonardo, daughters: Michelle Patterson (Justin), Gina and Kelly Leonardo, one son, Paul Antonio Leonardo III, sisters: Joene Mato & Carlotta Morgan, brothers: John, Joe, Jerry and David Leonardo, six grandchildren: Dakota, Brody and Kenadie Patterson, Paul Antonio IV, Jake and Lauren Leonardo and numerous nieces and nephews. Paul is preceded in death by his father Paul Antonio Leonardo Sr.
A Mass of Christian Burial will be held at 10:00 a.m. on Thursday, September 26, 2013 at St. Anthony's Catholic Church located at 1801 Winton Way in Atwater with burial to follow at Winton District Cemetery in Winton.
In lieu of flowers donations can be made to The American Cancer Society or the American Heart Association.
(Adapted from obituary in the Merced Sun-Star)
---
EARL WISEMAN
1964-2013
Earl Wiseman, an 11-year member of IBEW 1245, was found dead in his south Bakersfield home on July 5. Police were investigating the death as a homicide.
Brother Wiseman, 49, was a groundman who'd made a career in the union's Outside Construction department.
Investigators say the body was found by Wiseman's grandson in the 600 block of South Real road. Wiseman's grandson broke a window to get inside, and found his grandfather on the living room floor. Homicide detectives say there were obvious signs of trauma.
Wiseman was unemployed at the time of his death but was a member in good standing with the union. Local 1245 extends its condolences to the family, friends, and co-workers of Brother Earl Wiseman.
---
STEPHEN R. MCINTYRE
1949-2013
Born in Oakland, California on December 1, 1949, Brother Stephen McIntyre passed away in Santa Rosa, California on July 7, 2013 at the age of 63.
A resident of Sonoma County for more than thirty years, Stephen retired out of the Santa Rosa Service Center from P.G. & E. after 25 years of service. He was a veteran of the US Army. Stephen is survived by his two brothers and their families.
Attention: A Memorial Gathering for Brother McIntyre will be held on August 28, 2013 from 4:30 pm to 6:30 pm at the Round Table Pizza Restaurant located at 2065 Occidental Road, Santa Rosa, CA. Please join Stephen's family and friends to celebrate his life and share in the memories and stories of our times together with him.
---
DONALD GOOCH
1941-2013
Donald Gooch passed away peacefully at home on June 30, 2013 ending a long battle with Huntington's Disease. He was blessed to be surrounded by his loving family and friends. Born in Sacramento, CA on April 17, 1941, he was the son of Donald and Irene Gooch. His family moved to Stockton, CA where he grew up and met the love of his life, Beverly Wheeler. Don and Beverly were high school sweethearts who married on April 19, 1961.
They celebrated 52 wonderful years of marriage. Don served in the United States Army from 1961 to 1964. He enjoyed a 30 years career as a lineman for Pacific Gas and Electric. In 1976 Don moved his family to Santa Rosa where he and his wife, Beverly became co-owners with Carol and George Ortiz of Brides and Maids on College Avenue for eight years.
Don enjoyed fishing, collecting antiques, and restoring his 1965 Ford Falcon Sprint. The Ford won national and regional competitions including "Ladies First Choice". Don and Beverly had the opportunity to travel all over the world including 16 cruises together. In addition to his loving wife, Beverly, he is survived by his children who adored him, Donna LeCave and husband, John of Windsor, CA and Craig Gooch and wife, Tara of Bend, OR. The joy and love of his life were his grandchildren; Cameron LeCave, Amanda LeCave and Anna Gooch. He is also survived by his sister; Donna Mitchell of Salem, VA, Barbara McGinnis of Lodi, CA and Sharon Camuso of Sequim, OR.
Memorial contributions may be made to, UC Davis HD Research, c/o Joseph MacDonald, Department of Neurology, 4860 Y Street Suite 3700, Sacramento, CA 95819. Santa Rosa Mo
---
ALBERT C. PETERSEN
1969-2013
Passed away on July 27, 2013 in Petaluma. Devoted husband of Joan Petersen of Petaluma. Cherished father of Nicole Peterson (Donn) and Eric Petersen (Carrie) all of Fairfield. Adored grandfather of Austin Peterson and Amanda Petersen both of Fairfield. Loving son of the late Betty and Clarence Petersen. Dear brother of the late Carol Otani.  Age 68 years.
Albert was born, reared and educated in Petaluma, graduating from Petaluma High School. He married the love of his life, Joan, on July 12, 1969 in Petaluma and together they enjoyed 44 years of marriage. Albert worked as a supervisor for PG&E for 35 years, retiring in 1998. After retirement, he went to work for Energy Experts International as an IBEW Local 1245 member.
In his spare time, he enjoyed gardening and traveling and cruising with Joan. He was an avid sports fan, especially the SF Giants and 49ers. Above all, Albert loved his family. He was truly devoted as a husband, father, and grandfather; family was of the utmost importance to him. Albert was a wonderful man; he will be missed.
Friends and family are invited to attend the Funeral Mass, Saturday, August 3, 2013 at 12:00 noon at St. Vincent de Paul Catholic Church, 35 Liberty St., Petaluma. A Visitation will be held on Friday, August 2, 2013 from 4:00 p.m. to 8:00 p.m. at the PARENT-SORENSEN MORTUARY & CREMATORY, 850 Keokuk St., Petaluma. Memorial contributions may be made to Hospice of Petaluma, 416 Payran St., Petaluma, CA 94952 or the American Heart Assoc., P.O. Box 742030, Los Angeles, CA 90074. Private Inurnment.
---
GEORGE ARTHUR HURLEY
1941-2013
George Arthur Hurley, who made a name for himself in the Sonoma County bowling community and also was involved in other sports, died June 14, 2013, in Santa Rosa Memorial Hospital in Santa Rosa, Calif., of pneumonia and cardiac arrest. He was 71.
Born Aug. 20, 1941, in Klamath Falls, Ore., where he spent his childhood years, he was one of four children of the late Harold Eugene and Alice (Porter) Hurley. He attended school in Klamath Falls and graduated from Sacred Heart High School before earning his bachelor's and master's degrees in history and journalism from Oregon State University.
While serving in the U.S. Air Force, he was a reporter for the Pacific Stars and Stripes between 1962 and 1964. He settled in Santa Rosa in 1964 when he began a 34-year career with Pacific Gas & Electric Co. retiring as a Gas Corrosion Mechanic.
He was happiest in a bowling alley and until his death he participated in three leagues at Double Decker Lanes, Rohnert Park. He also enjoyed golfing throughout his adult life. During the 1960s and 1970s, he was a coach in women's softball and Little League. He was a San Francisco 49ers diehard and an avid fan of the San Francisco Giants.
Brother Hurley was a devoted family man who enjoyed spending time with his children, grandchildren and great-grandchildren. He loved to travel and made several trips to Alaska and Hawaii and also went to Germany. His most recent trip was a cruise through the Panama Canal.
He outlived his wife of 37 years, Ruth Helen (Hopper) Hurley, as well as his sister Rose Hayes. He is survived by his daughter, Diana Taylor of Santa Rosa; his son, Vincent Hurley of Moreno Valley, Calif.; his step-son, Glenn Kelsey of Moreno Valley; two sisters, Shirley Nealy of Klamath Falls and Patricia Glodowski of Vacaville, Calif.; his brother, Dennis Hurley of Brookings, Ore.; eight grandchildren; two great-grandchildren; and numerous nieces and nephews. He also is survived by his companion of four years, Linda Lee, of Santa Rosa.
There will be a memorial held for Brother Hurley on August 3rd, 2013 at 2 p.m. and held at the Westagate Circle Mobile Home Park Community Center at the intersection of Britton Lane and Donahue in Santa Rosa. All his Family, Brothers, Sisters and friends are invited to attend.
---
CHAD FAGAN
1972-2013
It is with great sadness that we report the sudden and unexpected passing of Brother Chad Fagan on April 13, 2013. Brother Fagan was initiated into the Local in 1996 and was a Troubleman headquartered out of Santa Rosa. He is survived by his loving wife Marylyn, their three children, their families and numerous friends, Union Brothers and Sisters. The following is reproduced at the request and permission of the Fagan Family:
Don't cry for me…
I am sorry I had to leave you. A distant voice called me away.
There was so much left to share, so much we never got to say. But all my pain is far behind me, confusion finally laid to rest.
I hope my life here had a reason. What you do now will be the test.
I died too early, but I always knew I would. I lived life the way I wanted, and always looked for something good in everyone.
As I look down upon you now, my hopes for you are still so strong. Better to have loved and lost, but we haven't lost for long.
Don't cry for me, beloved friends. I've risen beyond this world of fear.
Hold my friendship in your memory, and always know that I am near.
Dry your eyes and carry on.
Remember me, for through your lives, my spirit will live on.
---
JAMES FRANCIS PARKER
1926-2013
Brother Jim leaves behind Marie, his loving wife of more than 65 years. Jim was a native of Louisiana who also has a surviving son, Mike Parker and step son, Keith Davis. He has five grandchildren and thirteen great grandchildren. Jim worked for Pacific Gas and Electric for 45 years and served in the US Navy.
Brother Ken Rawles, the Santa Rosa Retirees Club Recorder and retired PG&E Substation Electrician relayed it best when told us that Jim was an active participant at the Retirees Club meetings. Jim kept them flowing smoothly by reminding us from time to time about Robert's Rules of Order! Ken first met Jim at the Santa Rosa Substation M&C department in 1970. Jim was a telecomm Tech who worked his way up from Electrician and understood all the aspects of High Voltage Electrical and Utility Communications work.
A very active IBEW 1245 member, Jim had spent some time as the Santa Rosa Unit Chairman.
Brother Rawles concluded his remarks by saying, I looked over at his empty chair in Santa Rosa [Retirees Club] this morning and have to say we already miss him." A very touching and true statement as we all mourn the loss of a fine Brother. We send all of our thoughts and prayers to his family and loved ones.
The memorial service will be private.
---
JEFF SOLDEN
1952-2013
Jeff Solden, a 40-year member of IBEW Local 1245, passed away on March 9, 2013 in Petaluma surrounded by his loving family. Devoted husband of Sandy Solden of Petaluma. Cherished father of Jennifer (Erik) of San Francisco and Bob of Penngrove. Friends and family are invited to attend the Memorial Service, Friday, March 22, 2013 at 11:00 AM at Duggan's Serra Mortuary, 500 Westlake Ave., Daly City, California.
---
RICHARD HEDLEY
1944-2013
It is with great sadness that Local 1245 reports the passing of Brother Richard Hedley, Subforeman A, retired.
Richard Hedley passed away February 10, 2013 in Santa Rosa, CA, his wife Jeannie holding his hand, his dog Buddy and cat by his side. Richard was born March 19, 1944 in Fortuna, Ca., graduated in 1963 from Fortuna High School. He served in the Army with assignments in Germany. He was employed with PG&E for 35 years until his retirement. Richard loved riding his Harley, hot rods and hanging out with friends at "The Wheel".
Richard was initiated into the Local in 1969 eventually retiring from Pacific Gas and Electric's Geysers operations in the North Bay. Rich was very active with our Local's efforts. Richard was a staunch unionist, always at the ready to defend and speak up for all labor causes, not just those held by our members at PG&E. If there was any local or national labor cause needing support, Rich was at the ready to help out and let everyone know what part we could play in supporting and furthering the cause. As a retiree, he was a steady contributing presence at the Santa Rosa Retirees Club meetings, always on point and always adding benefit to the meetings with his straight forward candor and wisdom.
Richard will be greatly missed by those who worked along side him and those who enjoyed his camaraderie in retirement.
Richard is survived by his loving wife Jeannie Hedley, sister Carolyn Cahill, brother Michael Hedley and many loving nieces and nephews. He is predeceased by his sister Ann Terribilini. At his, request there will be no services at this time.
We'll keep Brother Richard and his family in our thoughts and prayers.
–J.V. Macor, Business Representative
---
ROBERT LEE
1950 – 2013
Robert (Bobby) Lee "The King" went to heaven on February 3, 2013 at the age of 62. He was born on September 4, 1950 in Marysville, CA to Robert and Beverly Lee.
He attended Marysville High School and then he served in the U.S. Air Force and was stationed in London, England for 4 years. Bobby returned home to attend Yuba College where he played baseball and earned an AA degree.
He was currently employed by PG&E.  Bobby was a 16 year member of IBEW LU 1245 working for PG&E in the General Construction Line Department and was an active Shop Steward.
Bobby loved people. When he entered a room, it lit up and his laughter was contagious. His hugs and huge heart will be greatly missed.
Bobby touched so many lives and he loved the town of Marysville. He coached every level of Little League and he also coached baseball at Yuba College. He loved the game of baseball. The life lessons he taught through coaching will live on through all the players he touched. Bobby also enjoyed riding his horses and he loved his cowboy friends.
Bobby was a proud and honorable man and his greatest accomplishment in life was his family. He loved deep and created family ties that can never be broken.
Bobby is survived by his wife of 43 years, Kathy. She was the love of his life. He is also survived by two sons, RA Lee  (a current PG&E employee) and RA's wife Alicia, Tony Lee and his daughter, Michelle Lee Clavelle (Maurice), but most of all, he is survived by his pride and joy; his six grandchildren, Marissa, Cassidy, Hannah, and Kallie Clavelle, and Robbie and Jaycee Lee. He is also survived by his mother, Beverly Terrell and a brother, Mike Lee (Denise) and nephews Ryan and Michael Lee.
In lieu of flowers, a MHS Softball/Baseball Scholarship fund is set up at Rabobank in Marysville. A memorial service was held Feb. 9 at the Marysville Elks Lodge.
---
JIM KUEHNAU
1957-2013
Jim Kuehnau, 55, died on Feb. 2, 2013, at UC San Francisco. He was born on Sept. 30, 1957, in Albany. Jim graduated Esparto High School class of 1975. He worked as a Lineman for PG&E for 35 years.
He was a really good lineman," said his brother-in law, Gary Cardoza, who works for PAR. He was a lineman and I was his apprentice. We worked together quite a bit."
Cardoza remembered Jim as a joker, someone who liked to cut up and have a good time at work, but was still able to do his job professionally."
Jim is survived by his wife of 31 years Renee Kuehnau, daughter Cassie Kuehnau, son Matt Kuehnau; mother Edith (Punkie) Kuehnau, sisters Staci Cordoza (Gary), Kim Flanagan (Kevin), Kristi Whitehead (Rick); brother Jeff Kuehnau; and one granddaughter Natalie. He was preceded in death by his father Ronald Kuehnau.
A celebration of life was held Feb. 8, at the Woodland Elks Lodge. Donations can be made to a charity of the donor's choice.
---
---
On-the-job fatalities are memorialized in our Safety section.
Posting Policy: IBEW Local 1245 will post notices concerning the recent death of any member or retired member. Notices will remain on this page for three years. Please note that the union is not automatically notified of such events, so we will only post notices when someone contacts us and supplies the information.
Email death notices and obituaries to Rebecca Band at rgb1@ibew1245.com.  Please give your name, the member's name, photo of the member (if available) and any other pertinent information (including links to other published obituaries about the member) when sending us information. Thank you.